SPONSORED BY



Sales Tip of the Week
Apologies to all you Cardinals fans (OK, not so much), but GO EAGLES! May the best bird win this Sunday. Enjoy this everything-Eagles-green edition. Send your feedback directly to: khuston@asicentral.com. It may be published in a future issue of Advantages magazine. For free information on products featured in Advantages, click here. 

– Kathy Huston, editor 




ADVERTISEMENT


With a Little Luck
The Pitch: We Eagles fans could probably use this four-leaf-clover stress reliever from Ariel Premium Supply Inc. (asi/36730) this weekend for luck and a little relief (especially if the Cardinals appear to be rising to the challenge like they did with the Panthers). Item LHO-FC08 is on sale at EQP, but make sure you put Q9 before the item number to get the deal. Think about St. Patty's Day promotions coming soon too. Web address: http://36730.asisupplier.com. Expires 3/31/09.
The Bottom Line: Squeeze play.

Superhero
The Pitch: I'm pretty excited to say I had dinner with MegaMan from Megafast (asi/70438) while I was in Orlando at the ASI Show. He was not in costume (sans tights), so it was kind of like dining with Bruce Wayne. However, Megafast's 8-inch megaphones (with cap) that you can fill with popcorn (item MEGAPHONE) could come to the rescue for your school and sport team fundraisers. Yes, they come in Eagles green, as well as various other colors and they are on sale at: Qty.-50; list price-$2.99; price code-R. Web address: www.megafastline.com. Expires 3/31/09.
The Bottom Line: Shout it out.
ADVERTISEMENT

Plant One on Me
The Pitch: What's greener than a plant? And this one suits me especially well, since I usually do best with those of the silk variety. Although item 410010 from American Greenwood (asi/35500) is, in fact, a live plant, it needs very little attention. The "cyber plant" comes in a half flower pot with hook and loop hanger that you can place on your computer monitor. It includes patented artificial soil and only needs one tablespoon of water every 2 to 3 months. Think about upcoming spring promotions. Pricing starts at: Qty.-125; list price-$6.80; price code-R. Web address: www.americangreenwood.com.
The Bottom Line: Grow profits.

ADVERTISEMENT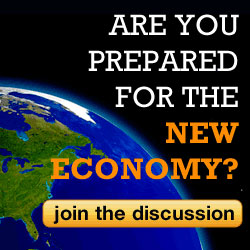 Pen Pal
The Pitch: Here's something green (as in eco-friendly) made from green (as in money, honey). Item RMSP04 from Economy Pen & Pencil Co. (asi/51650) is a stick pen made of 30% post-consumer recycled currency. Available with medium point ink cartridge with choice of ink color. Think of schools, financial markets and environmental awareness campaigns as good targets. Pricing starts at: Qty.-300; list price-58 cents; price code-R. Web address: www.jo-bee.com.
The Bottom Line: Currency exchange.
Scribble Scrabble
The Pitch: I was looking up "turtles," since I'm trying to find green things and I came across kids' T-shirts from Scribble Tees Inc. (asi/86008). Item TUR01C-YNP has a turtle on it that kids can color in themselves (not necessarily green ). It says, "Hey, dude!", because I guess turtles can say "hey, dude" in their own little language. It comes with an exclusive 8-piece washable marker set that is specially formulated to wash out of the cotton tees every time. You can use your client's existing artwork or logo, or let the supplier create a design for you. Kids will love it, so it's perfect for schools, fundraisers, camps, preschools and more. The markers are nontoxic, safe for regular laundry and conform to ASTM D4236. Pricing starts at: Qty.-72; list price-$13.18; price code-R. Web address: www.scribbletees.com.
The Bottom Line: Color outside the lines.
Check It Out At ASICentral.com 
Did you miss the ASI Show in Orlando? Sorry we didn't get to meet, but don't worry. Thanks to our ASICentral team bloggers, you can experience the show as if you were there with a chronological, blow-by-blow account of all that went down in sunny Florida, including photos, videos, radio show archives and more. Log onto ASICentral.com now and check out the coverage.

Advantages is bringing over 60 top suppliers to a city near you. 
Come to the industry's largest and most popular traveling show, the ASI Advantages Roadshow. For a list of cities and dates, visit http://www.asishow.com/advroadshow/. Admission is free for all distributors and salespeople! 
SPONSORED BY


Advantages™ Hot Deals is a trademark of the Advertising Specialty Institute. You were sent this newsletter as a benefit of your ASI membership. Copyright 2009, ASI. All Rights Reserved. 
If you'd like us to send Advantages Hot Deals FREE to anyone else at your company (or to your off-site sales reps), go to www.asicentral.com/newsletters and complete the online form.
Interested in advertising in Advantages Hot Deals? Send an email to ddienna@asicentral.com
Click here to subscribe to Advantages™ magazine. 
Advertising Specialty Institute®, 4800 Street Road, Trevose, PA 19053