ADVERTISEMENT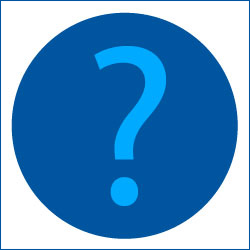 Get a Weave


The Pitch: It's almost spring, give or take a couple weeks, which means it will be prime time for proms and weddings. This also means it will be prime time for beauty-related businesses (think dress shops, cosmetics retailers and makeup centers, hair salons and more. Well,

Waldor Products (asi/94770) offers their brand new Bronze Weave Cosmetic Case

, which has a bronze, patterned microfiber stitched to a finely-textured black vinyl. It has an extra-large, lined zipper compartment, perfect for carrying all a girl's loot home from the cosmetics counter. Pricing starts at:

100; $2.29-C

.
Check it out: http://waldorproducts.com.
The Bottom Line: Pretty purchase.

Furry Nice
The Pitch: Got any pet-loving clients? Well, All in One (asi/34256) has the purr-fect product: It's a dog-shaped USB drive. Pitch it to vets, groomers, pet supply stores, pet-friendly hotels and more. For pricing and other details click here: http://www.allinoneline.com.
The Bottom Line: Ruff ride (I know, I can't help myself).

Fan Favorite
The Pitch: Sports are a year-round opportunity for sales. I'm suggesting the Insta-Seat from BamBams (asi/38228) because, as the supplier says, "It's a seat in your pocket." The inflatable "TushTote," as they also call it, is a great idea for fundraisers and game-day giveaways. Encourage your clients to include it in a fan appreciation pack too. Check it out, along with all the information, here: http://www.bambams.com.
The Bottom Line: Take it out to the ballgame.

Bear Hugs
The Pitch: This couldn't be any more adorable. Peter Pauper Press Inc. (asi/77802) offers the Teddy Bear Rescue Kit, which includes one plush orphan teddy and the "Teddy Bear Care Handbook."The baby bear measures 5 inches tall and the handbook includes a certificate of adoption, suggested names, places to fill in the little details that make the bear unique, advice for raising a happy bear, a cautionary note on porridge and more. Pitch this for any child-related promo, including gifts for pediatric patients and gifts for older siblings of newborn babies. Check it out here:  http://www.peterpauper.com. For distributor pricing, call the supplier at: 914-681-0144.
The Bottom Line: Cuddle time.