| | |
| --- | --- |
| ADVERTISEMENT | ADVERTISEMENT |
Fondue for You
The Pitch: I just told my husband last weekend that we should try out The Melting Pot, a fondue restaurant, in case you don't know about it. He said, "No, too fattening." (But the  two kegs of beer in the backyard shed are not??) At any rate, you can have your own fondue party with the Celebration six-piece ceramic fondue set from Ace Products (asi/30112). The set includes a 4 ¾ -inch fondue bowl with stand and four stainless-steel fondue forks. A tea light candle is required for use (not included). All pieces are packaged in a black gift box. Pitch this for restaurant giveaways, company stores and incentive programs. Pricing starts at: 50; $10.95-R. See it here: http://www.aceproductsusa.com.
The Bottom Line:  This could get cheesy.
ADVERTISEMENT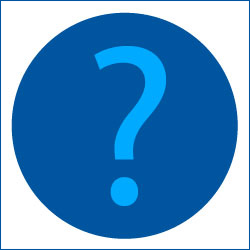 Yo, Yo, Yo
The Pitch: This just makes me smile. It's the Light-Up Happy Face Yo-Yo Ball from Adglow (asi/31957). It glows when the sensor in the ball's core is triggered. Batteries are included. If this does not scream party time, I don't know what kind of boring parties you're going to. Pricing starts at: 100; $2.25-S. Check it out: http://www.lightnovelties.com.
The Bottom Line: A festive fella.
Cuckoo for Cocoa
The Pitch: I've been drinking a lot of hot cocoa lately (gee, I wonder why, given it's one of the snowiest winters ever around here). It's simply so cozy, not to mention, delicious. Well, Zipline (asi/99030) offers this sweet little gift set that includes one cocoa packet and a 15-oz. tumbler placed in a velvet pouch. This is a nice employee or customer appreciation gift. Also think of it as a room gift for hotel patrons. Pricing starts at: 50; $9.48-R. Click here: http://www.addsomezip.com.
The Bottom Line: Toasty time.