ADVERTISEMENT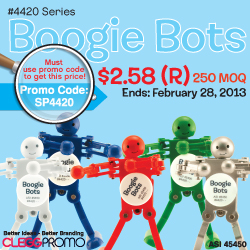 Thrice As Nice
The Pitch: Here's a product that gets an A for school stores and fundraisers. The Triad eraser and sharpeners has a clear safety cover, an eraser on one end and two sharpener sizes on the other. It sharpens pencils and then erases mistakes. It's from Aakron Rule (asi/30270). Pricing starts at: 250; 85 cents-R. Check it out: http://aakronline.com.
The Bottom Line: Error-free.
Hearts and Flour
The Pitch: I ate leftover Super Bowl cookies for breakfast today (and I think I'll have leftover chili for lunch). Don't judge; these cookies were calling me. Heart-shaped, logo/photo sugar cookies from Wicked Good Cookies (asi/97074) are calling me too. They are hand cut and hand frosted and, well, what's not to love? The three-inch heart shape goes for 12; $2.65-R and you should pitch them for special occasions, trade shows, open houses, hotels and more. Check them out right here: http://www.wickedgoodcookies.com.
The Bottom Line: Mouthwatering money-makers.
Pillow Talk
The Pitch: Travel pillows are ubiquitous in any airport store and you can get the SPUNGEE Neck Pillow from Wolf Manufacturing Co. (asi/98104) in state flag versions. The air-soft microbead neck pillow provides squishy, moldable softness to help make any traveler more comfy. Besides airports, these would be great for train lines and bus promotions and new car owner gifts. Pricing starts at: 36; $8.33-R. Click here: http://wolfpillow.com.
The Bottom Line: $$$ and Zzzz.