| | |
| --- | --- |
| Keeping you in the loop on products and deals you may not have heard about. | February 15, 2012 |
SPONSORED BY



Sales Tip Of The Week
How was your V-Day? Did your sweetie come through for you? Big Steve and I had a lovely date on Saturday. There was dinner... and even dancing! Yes, it's true. Hope you had fun too. Enjoy this edition and send your feedback directly to me at: khuston@asicentral.com. It may be published in a future issue of Advantages magazine. For free information on products featured in Advantages, click here: www.advantagesinfo.com.
Kathy Huston, editor


Share Your Story!
Have you overcome a big sales challenge? Have you gotten a sale through your savvy use of social media? Closed the big one on the golf course? Persistently pursued that hard-to-reach decision-maker, with great final results? Fulfilled a seemingly impossible order? I want your story for a new section in Advantages magazine, called "How I Did It." Send me an e-mail and I'll be in touch: khuston@asicentral.com.

Like Us!


We are just a hop, skip and a jump away from 500 likes on our fan page. If you want to get great sales tips, daily inspiration, fun product ideas, helpful videos and more, "like" us on our Advantages magazine Facebook page and spread the word to your colleagues. Go to: www.facebook.com/advantagesmag and like our page, because we love you. You can also follow us on Twitter: @kathyadvantages and @Jen_Advantages.


The Joe Show: New Products, Bold Ideas

In this episode of The Joe Show, Managing Editor Joe Haley shows off some new items perfect for a variety of campaigns. Want a unique promotional idea targeted to events and sports outings? Looking for a great tee gift for that next golf tournament you're planning? Check out the video.     

Click here to watch this new-products episode of The Joe Show.

Want more videos? Subscribe now to our YouTube videos.

The Joe Show:
New Products, Bold Ideas

ADVERTISEMENT

ADVERTISEMENT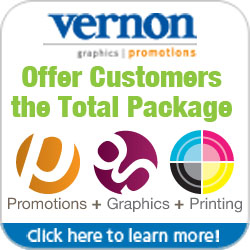 No Sweat
The Pitch: It's a sweatband and a watch. And it's from SweatBand Watches (asi/90377), a supplier who just so happens to be exhibiting at today's ASI Virtual Trade Show, which you can access from the comfort of your own home office, in your jammies, with your papaya face mask on. This is a unique idea for sports-related giveaways, is it not? Pricing for the digital version (item #101) starts at: 100; $6.87. Click here: http://www.sweatbandwatches.com/.
The Bottom Line: Time for sports.
Rim Shot
The Pitch: Also exhibiting at today's virtual trade show is Brand Rims (asi/41541). They've also got a really cool idea for you, which would work well for any number of promotions. As their name implies, they take your client's logo and imprint it all over their very stylish sunglass rims. To see exactly what I'm writing about, click here: http://brandrims.com/.
The Bottom Line: Made in the shade.
I'm Seeing Red
The Pitch: Did I ever tell you that red is my signature color? Yes, I even traded in Big Red (my Honda minivan) for Little Red (my adorable Honda Accord). Don't judge me because I name my cars. Well anyway, how does this grab ya? Graphco Line (asi/57956) is waiving set-up fees (a savings of about $25) on all red products ordered by 2/29. I'm a fan of their foldable nylon fan, which would be perfect for all sorts of activities, including sports, concerts, trade shows and even summertime church weddings (if you've ever been to a church with no AC in July, you know what I mean). Check it out here: http://graphcoline.com/.
The Bottom Line: With a wave of your hand.
Seeing Double
The Pitch: Here's a new twist on a coffee mug. The Double Dipper from Leed's (asi/66887) is ceramic on top and stainless-steel on the bottom. You can imprint either and pricing starts at: 48; $10.30. This is item #1622-91 and it's a nice idea for employee welcome gifts and recruiting initiatives. Trust me, you'll like it. See it here: http://www.leedsworld.com/.
The Bottom Line: Double up.
Advantages is bringing over 60 top suppliers to a city near you.
Come to the industry's largest and most popular traveling show, the ASI Advantages Roadshow. For a list of cities and dates, visit http://advantagesroadshow.com/. Admission is free for all distributors and salespeople!
SPONSORED BY


Advantages™ Hot Deals is a trademark of the Advertising Specialty Institute. You were sent this newsletter as a benefit of your ASI membership. Copyright 2012, ASI. All Rights Reserved.
If you'd like us to send Advantages Hot Deals FREE to anyone else at your company (or to your off-site sales reps), go to www.asicentral.com/newsletters and complete the online form.
Interested in advertising in Advantages Hot Deals? Send an email to ekoehler@asicentral.com
Click here to subscribe to Advantages™ magazine. If you no longer wish to receive Advantages HotDeals Newsletter, click here
Advertising Specialty Institute®, 4800 Street Road, Trevose, PA 19053