SPONSORED BY



Sales Tip of the Week
Today is my dad's 71st birthday. Happy birthday, Dad! You all should be happy about this birth too because, without him, you wouldn't have me bringing you deals every week, now would you? So, in honor of the birth of Vincent Raymond Greene, I am focusing on gifts with this edition. Enjoy and send your feedback directly to: khuston@asicentral.com. It may be published in a future issue of Advantages magazine. For free information on products featured in Advantages, click here: www.advantagesinfo.com.
– Kathy Huston, editor 

ADVERTISEMENT


The Joe Show: 2010 New Products



In this episode of The Joe Show, Counselor Managing Editor Joe Haley shows off some of the hottest products around, including an attention-grabbing T-shirt, some game-changing eye black and a common, yet unconventional, computer item. Want to impress your clients with novel, standout products? Don't miss this episode of The Joe Show.

Click here to see another brand-new edition of The Joe Show.

Rx for RNs
The Pitch: Nurse's Day is May 6, which is less than three short months away, and I say bring it on. I've had enough of this blizzard-filled winter! Custom HBC Corp. (asi/47934) has a cute gift set to show your appreciation. And nurses deserve it; my mom is retired from this profession (what is this, the parents' issue?). Anyway, this package includes an antibacterial pocket sprayer with leash, mineral bath salts, soothing mint foot lotion, antibacterial gel, SPF lip balm and a prescription bottle filled with mints. It's all in a vinyl bag. Pricing starts at: 25; $14.44-R. And you can see item #11194-000 here: http://www.customhbc.com/.
The Bottom Line: Good medicine.

ADVERTISEMENT

ADVERTISEMENT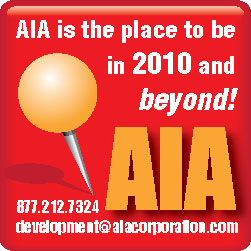 Baby Me
The Pitch: I love babies. I do. So, here today, I give you two baby-related treats. One is the Sweet Dreams Baby Gift Basket from Gifted Expressions LLC (asi/56777). It includes a whole host of adorable items, like a "baby is sleeping" door hanger/pillow; a stuffed animal; and little, tiny slippers for their little, tiny tootsies. Pricing starts at: 1; $45.95-R. You can see it right here: http://www.giftedexpressions.com/. And now for our second treat, click here and I guarantee you will laugh: http://www.youtube.com/watch?v=I5ALIL7T764.
The Bottom Line: All the small things.
Simply Delish
The Pitch: There was a whole lotta chocolate being sold this weekend, seeing as it was Valentine's Day (I trust you had fun with your sweetie). Mostly everyone loves chocolate and Chocolate Chocolate (asi/44897) has just the right thing: a 4 x 6-inch custom-shaped chocolate bar in a gift box with a custom-imprinted band. Pricing starts at: 100; $9.50-R and this chocolate is Kosher Certified and manufactured under the supervision of the Orthodox Union. Sounds official to me! Click here: http://www.chocolate2.com/.
The Bottom Line: Cool custom cash.
Wine Time
The Pitch: If you check out Piazza Pisano's (asi/78001) Home page (www.piazzapisano.com), you can click on a video of cuddly artist Al Pisano sculpting. I just want to give him a hug. One product from this supplier that I think your restaurant and bar clients will wrap their arms around is item #773CH. It's a wine bar chalkboard that measures 30" x 22" and can be customized with your name or logo. It's a USA-made replica of art by Pisano himself. This would also make a nice housewarming gift from your real-estate clients and a unique employee incentive. Pricing starts at: 1; $88-P. You can see the item here: http://www.piazzapisano.com/.
The Bottom Line: Chalk it up.
Superhero
The Pitch: "But, Kathy," you say, "I'm working with a client with a very limited budget who is looking for a low-price, high-value gift idea. Your thoughts?" Well, guys you know I'm never at a loss for thoughts and right now I'm thinking you should check out Logomark's (asi/67866) new undertaking, www.99CentPromos.com, a 100% online supplier where you will always find great products and deals, including the 99Cent Deal of the Day. Yesterday, they were selling Superhero Binoculars for only 99 cents! How can you beat that? Such a gift would be great for parties and special events, sports activities and fundraisers. Plus, you can get other products at EQP when you register. Check the Web site for today's deal and remember that all products are only available online, not through Logomark.
The Bottom Line: Be on the lookout.
Advantages is bringing over 60 top suppliers to a city near you. 
Come to the industry's largest and most popular traveling show, the ASI Advantages Roadshow. For a list of cities and dates, visit http://advantagesroadshow.com/. Admission is free for all distributors and salespeople! 
SPONSORED BY


Advantages™ Hot Deals is a trademark of the Advertising Specialty Institute. You were sent this newsletter as a benefit of your ASI membership. Copyright 2010, ASI. All Rights Reserved. 
If you'd like us to send Advantages Hot Deals FREE to anyone else at your company (or to your off-site sales reps), go to www.asicentral.com/newsletters and complete the online form.
Interested in advertising in Advantages Hot Deals? Send an email to ddienna@asicentral.com
Click here to subscribe to Advantages™ magazine. 
Advertising Specialty Institute®, 4800 Street Road, Trevose, PA 19053