SPONSORED BY



Sales Tip of the Week
Who dat? Why, it's just me, Kathy, here to congratulate all you Saints fans out there! What a game, huh? New Orleans is something else. And here's something else for you; another edition from me. Enjoy and send your feedback directly to: khuston@asicentral.com. It may be published in a future issue of Advantages magazine. For free information on products featured in Advantages, click here: www.advantagesinfo.com.
– Kathy Huston, editor 

ADVERTISEMENT


The Joe Show: 2010 New Products



In this episode of The Joe Show, Counselor Managing Editor Joe Haley takes a look at some of the hottest new products that suppliers have released into the market in 2010. Want to show your clients some of the latest industry offerings? Check out this episode of The Joe Show.

Click here  to see this 2010 hot-products edition of The Joe Show. 

Sales Driver
The Pitch: You never know when you're going to need a little screwdriver … or a little mimosa. But for our purposes today, I'm really talking about the tool, not the drink, and Graphco Line (asi/57956) has taken this need into consideration by offering a new pen/screwdriver combo, which is very convenient. Also, it's on sale at EQP until 4/30. Look up item # TTPN here: www.graphcoline.com.
The Bottom Line: A twist.

ADVERTISEMENT

ADVERTISEMENT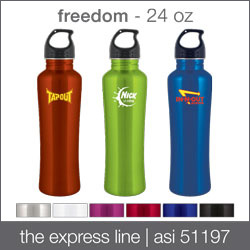 Snow Daze
The Pitch: I'm actually writing this yesterday, since yet another foot of snow is expected to fall upon the Philly region today (Wednesday), and we don't know if we'll be able to make it into our lovely Trevose offices. Once again, I am reminded of the importance of having an ice scraper in your vehicle during the winter. Justin Case (asi/63698) has a new 6-inch x 12-inch ice scraper with a handy mitt to keep your phalanges warm (look it up). Pricing starts at: 25; $4.39-R. Look up item #SW0355 here: www.justincase-usa.com.
The Bottom Line: Just scraping by.
Light Up
The Pitch: Leave it to the French. They have discovered that honeybees recognize human faces and see them as strange flowers. Is that why I got stung in the tongue once? Did that bee think he was entering a strange flower? My husband would say it's because I'm always yapping and therefore, it was easy for said bee to fly into my always-open mouth. Bees also flock to honey and who doesn't love that cozy smell? Custom HBC Corp. (asi/47934) has a 3-oz. honey-scented aromatherapy pillar candle that would be great for spas, home décor stores and more. Pricing starts at: 50; $12.59-R. Go here: http://www.customhbc.com/.
The Bottom Line: Put your money on the honey.
ADVERTISEMENT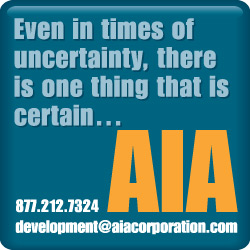 Something's in the Air
The Pitch: As an editor, let me tell you, sometimes it's difficult to spice up someone's writing. However, you can spice up anyone's handwriting with Good Scents twist pens from All In One (asi/34256). The barrel is infused with various fragrances, like Chocolate Chip (yum!), Strawberry Fields (sweet!), and Mocha Latte (invigorating!). Pricing starts at: 300; $1.20-R. Get your hands on one: http://www.allinoneline.com/.
The Bottom Line: Smells good.
Have a Cow
The Pitch: This is an adorable variation of your typical piggy bank; a cow bank from Dard Products Inc. (asi/48500). The pink nose twists off for easy money access. Think of banks, schools, and even dairy farms as prime markets. Pricing starts at: 50; $4.91-R. Look up item DPS-228 on ESP Online, or email for more information: info@tagmaster.net.
The Bottom Line: Spot on.
Advantages is bringing over 60 top suppliers to a city near you. 
Come to the industry's largest and most popular traveling show, the ASI Advantages Roadshow. For a list of cities and dates, visit http://advantagesroadshow.com/. Admission is free for all distributors and salespeople! 
SPONSORED BY


Advantages™ Hot Deals is a trademark of the Advertising Specialty Institute. You were sent this newsletter as a benefit of your ASI membership. Copyright 2010, ASI. All Rights Reserved. 
If you'd like us to send Advantages Hot Deals FREE to anyone else at your company (or to your off-site sales reps), go to www.asicentral.com/newsletters and complete the online form.
Interested in advertising in Advantages Hot Deals? Send an email to ddienna@asicentral.com
Click here to subscribe to Advantages™ magazine. 
Advertising Specialty Institute®, 4800 Street Road, Trevose, PA 19053