OK people, pray for me, would you? My 16-year-old, Andrew, got his driving permit last weekend and I don't know whether to be happy or scared. I took him out for a spin around an empty parking lot on Sunday and there was at least one heart-attack moment when he gunned the gas while he was in reverse. Hope he learned his lesson! I also hope this edition drives your sales forward. Enjoy and send your feedback directly to: khuston@asicentral.com. It may be published in a future issue of Advantages magazine. For free information on products featured in Advantages, click here: www.advantagesinfo.com.
– Kathy Huston, editor 

ADVERTISEMENT


The Joe Show from ASI Dallas

 

In this episode of The Joe Show, Counselor Managing Editor Joe Haley strolls The ASI Show floor in Dallas to find the hottest product trends available in the market.
Click here to see check it out.

Football Hero
The Pitch: Thanks to all of you who weighed in last week on which team I should root for this Sunday, but I have to say, I still don't have a favorite. You seemed to be split, with some of the ladies saying to vote for the team with the cutest quarterback. I think I will simply enjoy the game, with some warm friends and cold beverages. Coming in handy for just such an occasion is Moderne Glass's (asi/71920) large, 18-oz. acrylic freezer mug. Place the mug in the freezer upside down for 60 minutes and the non-toxic freezable gel keeps drinks as frosty as that snowman. Pricing (for 2 working days) starts at: 144; $7.56-R. See it right here: http://www.glassamerica.com/.
The Bottom Line: Pour yourself a cold one.

ADVERTISEMENT

ADVERTISEMENT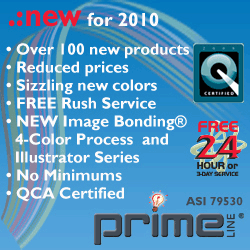 Hope Springs Eternal
The Pitch: That silly rodent Punxsutawny Phil saw his shadow (allegedly... I wasn't there to verify) and now we are supposed to have six more weeks of winter here in the Northeast. However, my buddy Andy Cohen, who lives in New York, says that Staten Island Chuck begs to differ. That sounds like a JerseyShore nickname to me, but I like Chuck's more hopeful forecast, so I think it's about time we think about gardening. Groline (asi/58295) has the perfect self-promotion: a complete mailable garden pouch kit. Each kraft material pouch contains EZ grow seeds, enriched soil and nutrients. You can start it indoors in colder weather. Think about National Garden Month in April, all your eco-friendly promotions, and growing those business relationships in your Rolodex. Pricing starts at: 100; $2.49-R. Web address: http://www.thegroline.com/3.php.
The Bottom Line: Seedy sales.

Alert! Alert!
The Pitch: Hey now, this is a very unique new item in the industry. Naftali Inc. (asi/72874) offers a wireless key chain remote receiver that works with a luggage tag transmitter, which attaches to the luggage handle. When your bag arrives on the conveyor belt, the key chain remote alerts you with beeps, vibrations and flashing red lights within 20 meters. This way, you don't have to be a nervous Nellie waiting for your bag. (Sort of like when you leisurely sip a cocktail at the bar until that vibrating thingy goes off while waiting for your table at the restaurant.) How perfect is this for travel-related promotions and business incentives? Pricing starts at: 100; $27.99-R. Click here: http://www.naftaliinc.com/.
The Bottom Line: Easy pick-up.

ADVERTISEMENT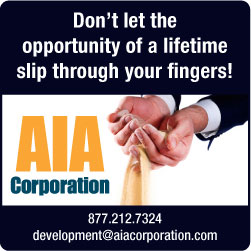 Air Your Dirty Laundry
The Pitch: I like this idea for laundromats, dry cleaners, college kids who bring their dirty duds home to Mom ... oh and how about gyms? Aakron Rule (asi/30270) offers a brand-new "fresh n' clean-scented" laundry bag with drawstring closure. It's made of up to 20% recycled material and it's on sale at: 100; $2.90-R. Click here to see: http://www.aakronline.com/.
The Bottom Line: Not so smelly.
Movie Night
The Pitch: Every year around this time, our Creative Director Jim Lang passes out a list of Oscar nominees. We're supposed to check off our picks in each category and the person with the most correct answers wins a gift card. I never win. I have no clue. The only movie I saw on the list this year was The Blind Side and I bawled. One thing I know about, though, is movie snackage. Well, Build a Basket (asi/42421) has the perfect idea for Oscar- and movie-related promotions: Their "A Night at the Movies" basket holds an assortment of flavored popcorn and other faves, like Milk Duds, Hershey Bar, Twizzlers, Dots and Swedish Fish, all for $34.99-S. Sounds like a clear winner to me! See it right here: http://www.giftbasketexperts.com/.
The Bottom Line: Star power.

Advantages is bringing over 60 top suppliers to a city near you. 
Come to the industry's largest and most popular traveling show, the ASI Advantages Roadshow. For a list of cities and dates, visit http://advantagesroadshow.com/. Admission is free for all distributors and salespeople! 
SPONSORED BY


Advantages™ Hot Deals is a trademark of the Advertising Specialty Institute. You were sent this newsletter as a benefit of your ASI membership. Copyright 2010, ASI. All Rights Reserved. 
If you'd like us to send Advantages Hot Deals FREE to anyone else at your company (or to your off-site sales reps), go to www.asicentral.com/newsletters and complete the online form.
Interested in advertising in Advantages Hot Deals? Send an email to ddienna@asicentral.com
Click here to subscribe to Advantages™ magazine. 
Advertising Specialty Institute®, 4800 Street Road, Trevose, PA 19053