SPONSORED BY


Wassup? Do you know in two days, it is Friday the 13th? As long as you stay away from black cats and ladders... and maybe Camp Crystal Lake and boys named Jason, you should be cool. In the meantime, take a stab at these ideas. Enjoy and send your feedback directly to: khuston@asicentral.com. It may be published in a future issue of Advantages magazine. For free information on products featured in Advantages, click here: www.advantagesinfo.com.


– Kathy Huston, editor 




ADVERTISEMENT


B-day Bubbly
The Pitch: Not only is Friday the 13th, but it is my boss's boss's boss man's special day. Happy birthday, Tim Andrews! You know, Tim is very fun-loving and fun-loving people would surely appreciate this sweet and bubbly deal from A+ Wine Designs (asi/30223): EQP on split bottle orders over two cases of wine or champagne. Each case holds 12 bottles and they now offer almond or raspberry champagne too (yum!) in etched or labeled bottles. Web address: www.apluswinedesigns.com.
The Bottom Line: Pop the cork.

Steer Your Beer
The Pitch: This product was seen on the Ellen DeGeneres Show and our very own Joe Show. The Cooler Scooter (item 51-300XE), a 300-watt electric ride-on cooler from Cruzin Cooler (asi/47747), is pricier than the products I usually present here, but it is totally fun and unique and would be a great incentive gift. Pricing starts at one for $818 (P), list price. You can check it out and also Ellen driving one at: http://www.cruzincooler.com.
The Bottom Line: Ride away with a sale.

ADVERTISEMENT

ADVERTISEMENT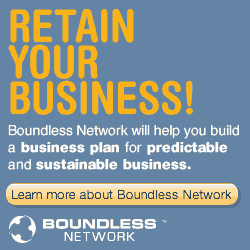 Cruzzle Buzz
The Pitch: I know that Cruzzle sounds like something Snoop Dogg would say (fo shizzle), but it's actually the name of a fun new product from Zenith Promotions (asi/98980). Item #FUN177B is a crayon/puzzle. Four interlocking premium-quality, non-toxic crayon/puzzle pieces per box. The colors are red, blue, orange and green. Pricing starts at: Qty.-250; list price-$1.15; price code-R. Web address: www.funplacetreasures.com.
The Bottom Line: Wax on.
Cell Sell
The Pitch: My husband bought me a sleek, new cell phone in red (my signature color) for Valentine's Day. It replaces my antiquated-yet-simple cell and it's very complicated, so I have a lot to figure out. Today when I tossed it into my top desk drawer I thought, I could really use a Tech Sock, like those sold by Lewtan Industries Corp. (asi/67230) to protect my little gadget. Item #L-1054 comes in various colors and starts at: Qty.-100; list price-$2.92; price code-R. Web address: www.lewtan8.com.
The Bottom Line: Protect and serve.
 
What's Up Your Sleeve?
The Pitch: This would be a fun complement to any uniform: The Pro Sleeve (PS100) from AM Group Inc. (asi/30192). Made from high-performance nylon spandex, the dye-sublimated arm sleeve provides ultraviolet protection (UPF 50+), moisture-management and compression. One size fits most and they are made in the USA. Think cheerleading, sports teams, nurses, music and concert promotions and more. Pricing starts at: Qty.-50; list price-$11.99; price code-R. Check it out at: http://www.uniformsmfg.com/products.php?id=15.
The Bottom Line: You wear it well.


Advantages is bringing over 60 top suppliers to a city near you. 
Come to the industry's largest and most popular traveling show, the ASI Advantages Roadshow. For a list of cities and dates, visit http://www.asishow.com/advroadshow/. Admission is free for all distributors and salespeople! 
SPONSORED BY


Advantages™ Hot Deals is a trademark of the Advertising Specialty Institute. You were sent this newsletter as a benefit of your ASI membership. Copyright 2009, ASI. All Rights Reserved. 
If you'd like us to send Advantages Hot Deals FREE to anyone else at your company (or to your off-site sales reps), go to www.asicentral.com/newsletters and complete the online form.
Interested in advertising in Advantages Hot Deals? Send an email to ddienna@asicentral.com
Click here to subscribe to Advantages™ magazine. 
Advertising Specialty Institute®, 4800 Street Road, Trevose, PA 19053