SPONSORED BY


Hi, cuties. How's your week going so far? Aside from that silly groundhog who says there will be six more weeks of winter, mine is going swell. Enjoy this first-ever February of 2009 edition and send your feedback directly to: khuston@asicentral.com. It may be published in a future issue of Advantages magazine. For free information on products featured in Advantages, click here: www.advantagesinfo.com.

– Kathy Huston, editor 




ADVERTISEMENT


Cupid's Arrow
The Pitch: Hey, fellas … don't forget about Valentine's Day (next Saturday; make your wife breakfast in bed). Remind your customers too! Or send them something special from yourself. Bath Promotions (asi/38850) has a sweet deal on a nice set in a red organza bag, featuring a soy travel candle, bath salts and body lotion. You can see it here: http://bathpromos.com/specials/. The pricing and free shipping is valid through today, so call now!
The Bottom Line: Salt your sales.

Cocoa Loco
The Pitch: We editors get e-mails alerting us to all kinds of cuckoo research and I just got one that says there's a "lipstick effect" during a down economy. This means that consumers won't buy the big stuff like cars and houses, but they will buy little pick-me-ups like lipstick (in fact, I just bought one myself). So, imagine their delight if they actually received said pick-me-up for free. It just so happens that Custom HBC Corp. (asi/47934) has next-quantity pricing on item # 1211-MWA. It's a mini lip gloss with a wand applicator and better yet, it's chocolate-flavored. This is a nice idea for salon and spa giveaways, and maybe even bakeries and candy shops. Use promo code RB0209. Web address: www.customhbc.com. Expires 4/30/09.
The Bottom Line: Gloss over it.
ADVERTISEMENT

ADVERTISEMENT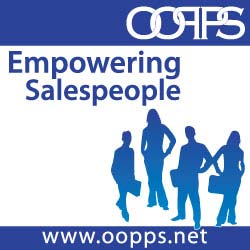 Summertime Sales
The Pitch: You know, I get so aggravated when I see Christmas products in stores before Halloween. On the flip side, I am especially gleeful when I see summertime products in stores in February (they have bathing suits on display already). On that note, I am bringing you floating, glow-in-the-dark key rings with removable buoy for storage. Item #BT3 from Nationwide Promotions (asi/73464) would be great for marinas, boat shops, bait-and-tackle suppliers and more. Pricing starts at: Qty.-250; list price-88 cents; price code-R. Check them out at: http://www.nwpromos.com/pages/keytags.html.
The Bottom Line: Float this idea around. 
Tween Time
The Pitch: It used to be those pre-teen years were sort of awkward (and for some of us, that awkwardness continues into our 40s!). But these days, USA Today reports it's cooler than ever to be a Tween, especially with Sasha and Malia as the First Daughters. Bendables cell phone charms from X-Line Direct (asi/98742) are an inexpensive way (a little over a dollar) to appeal to this demographic. See for yourself at: http://www.x-linedirect.com/.
The Bottom Line: Charmed, we're sure.


ADVERTISEMENT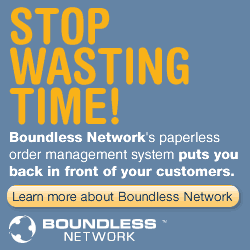 Animal Attraction
The Pitch: I'm here to bring you ideas you might not have thought about. Try this one on for size: An animal gestation calculator from Pilgrim Plastic Products Inc. (asi/78100). It's just perfect for agricultural markets and veterinary hospitals and gives gestation times for puppies, calves, foals, lambs and fawns. Plus, you can get a free sample when you refer to "ESP Special Offer." It's similar to the pregnancy calculator you can see here:http://www.pilgrimplastics.com/ (only it's for non-human babies). Item 20-BREED starts at: Qty.-500; list price-$3.20; price code-R. 
The Bottom Line: Horse sense (and more).
From the ASICentral Team
For months we here at Team ASICentral have been working to upgrade the entire site in an effort to remove old, outdated pages and consolidate navigation and content more intuitively. And on Friday we flipped the switch on some major changes. Behold a bigger, bolder search box; comprehensive vertical navigation on every page; a new "Social" section; and much more. Learn all about the changes, including where we placed some of the old navigation items, by clicking on the latest Team Blog post.

Advantages is bringing over 60 top suppliers to a city near you. 
Come to the industry's largest and most popular traveling show, the ASI Advantages Roadshow. For a list of cities and dates, visit http://www.asishow.com/advroadshow/. Admission is free for all distributors and salespeople! 
SPONSORED BY


Advantages™ Hot Deals is a trademark of the Advertising Specialty Institute. You were sent this newsletter as a benefit of your ASI membership. Copyright 2009, ASI. All Rights Reserved. 
If you'd like us to send Advantages Hot Deals FREE to anyone else at your company (or to your off-site sales reps), go to www.asicentral.com/newsletters and complete the online form.
Interested in advertising in Advantages Hot Deals? Send an email to ddienna@asicentral.com
Click here to subscribe to Advantages™ magazine. 
Advertising Specialty Institute®, 4800 Street Road, Trevose, PA 19053