Hi, everyone! Still stuffed from Thanksgiving and Hanukkah celebrations? Did you stuff your turkey with latkes? Well, we have three more weeks to enjoy healthier habits pre-Christmas/New Year's dinners and soirees. Enjoy this between-holidays edition and send your feedback directly to me at: khuston@asicentral.com. It may be published in a future issue of Advantages magazine. For free information on products featured in Advantages, click here: www.advantagesinfo.com. Kathy Huston, editor

Follow me on Twitter, @kathyadvantages
Seasonal Assortment



In this episode of The Joe Show, Managing Editor Joe Haley shows off some new items that are perfect for a variety of upcoming promotions. Looking for some earbuds that would be great for youth promos of college events? How about an edible arrangement for last-minute holiday gifts or campaigns? Watch The Joe Show for new product and promotional ideas.

Click here to watch this new-products episode of The Joe Show.

Want more videos? Subscribe now to our YouTube videos.
Portion Control
The Pitch: Let's start our between-holidays healthy eating plan with the Meal Measure Portion Control Plate from Apothecary Products Inc. (asi/36545). It will help users visualize 1/2 cup and 1 cup portions and fits on most dinner plates and is compatible with most portion control diets. It's also top-rack dishwasher safe and made in the USA. Pitch it to weigh-loss centers, gyms, hospitals and more. Pricing starts at: 250; $7.60-P. Click here: http://apiline.com/.
The Bottom Line: A healthy option.
ADVERTISEMENT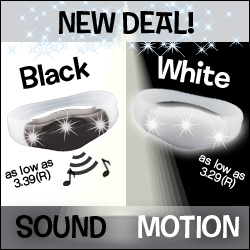 Pack Rat
The Pitch: Sometimes you need a jacket on a chilly morning's walk, but when the sun gets brighter, it's just too warm. K-Way (asi/65924) offers packable waterproof jackets that pack up into tiny pouches so they are there when you need them and out of the way when you don't. These are great for awareness walks, sporting events, fundraisers, amusement parks, outdoor attractions and more. Check out the Claudette Classics women's style and explore the site here:  http://k-way.ca/. For distributor pricing info, email: k-way@k-way.ca.
The Bottom Line: Outdoor enthusiast.
Fast Java
The Pitch: Those coffee lovers who need their coffee first thing in the morning to help them wake up would surely appreciate the Microwave Coffee Maker from Premium Line (asi/79370) . You'll get fresh-brewed coffee in minutes and it works with any favorite coffee. There are no filters to replace, it's dishwasher safe and it makes up to 30 ounces per brew. This is a nice incentive gift or coffee shop giveaway. Pricing starts at: 50; $12.05-R. See it here: http://thepremiumline.com/.
The Bottom Line: Make quick work of it.
Hot to Trot
The Pitch: Did you cook for Thanksgiving? I did (and nobody got sick that I know of). I go through pot holders like nobody's business when I'm doing any holiday cooking. So I like the idea of including pot holders in promos. Evans Mfg. (asi/52840) offers a pot holder with a terry-cloth liner and silver heat-resistant backside. The supplier suggests using this to promote cooking shows, restaurants and kitchen appliance manufacturers. Also think of cooking schools and as a gift with purchase of a turkey at the supermarket. Pricing starts at: 150; $1.79-R. See it here: http://www.evans-mfg.com/.
The Bottom Line: Safe handling.


ADVERTISEMENT




ADVERTISEMENT