Throw in the Towel
The Pitch: This time of year, I like to remind myself that summer is only 6 short months away, give or take. Cotton Fruit Inc. (asi/46756) has brand-new, lovely and luxurious Paris Collection silk velour beach towels. They are made in part from a natural fiber made of 100% beech wood cellulose. They are soft as silk and have a natural luster that doesn't wash out. The material is 50% more absorbent than cotton and dries quicker to boot. It doesn't even have to be summer for you to order these. We have a hot tub, for instance, which we use all year round. Think of resorts in warmer climates and those in cooler climates that have indoor pools. Pricing starts at: 12; $16.79-T. Click here: http://www.cotton-love.com/.
The Bottom Line: Silky-soft sale.
ADVERTISEMENT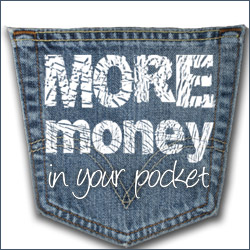 White-Out
The Pitch: So, the theme for our holiday party next week is the ASI White-Out. Yup, we're supposed to wear white, which mind you, I didn't even wear on my wedding day (my gown was off-white, thank you very much). I'm thinking they might want to give out the Spot Stick instant stain remover from AZX Sport America (asi/30250) at the door because, if I know my coworkers, there will be some spillage on those white outfits. Pricing starts at: 100; $1.50-R. Click here and view a video: http://www.aztex.com/.
The Bottom Line: Keep it clean.
Bling It On
The Pitch: Talk about festive! Sparkle Plenty Designs (asi/88442) offers custom Swarovski crystal body tattoos that can be placed anywhere on the body and will adhere to most anything for weeks. These are perfect party favors and also ideal for nonprofit events. Email the supplier for pricing: info@sparkle-plenty.com and check them out here: http://www.sparkle-plenty.com/.
The Bottom Line: Stick and shine.
All in the Presentation
The Pitch: From a psychological standpoint, packaging plays an integral part in a recipient's perception of the value of any product. Look no further than Presentation Packaging (asi/79404). They offer all sorts of cool options. For example, they have a heart gift tote bag that would obviously fit your Valentine's promos. Plus you can get custom solutions too, such as house-shaped and truck-shaped boxes. The heart tote (#3557) starts at: one; $1.99-V. But see all their offerings here: https://presentationpackaging.com/.
The Bottom Line: Boxed in.
PREVIEW THE ASI SHOW!

CLICK HERE FOR SPECIAL OFFERS


Apothecary Products Inc.
asi/36545

EMT
asi/52263

Ritter Pen Corp
asi/82528

Vantage Apparel
asi/93390

Vonco Products Inc
asi/94180
 
Click Here to view the 2013 ASI Show! Orlando Exhibitors