Freebies
The Pitch: My dad always says, "If it's free, it's for me!" It just so happens that U.S. Manufacturing Group (asi/92433) is offering free neoprene can coolers this week only. Yes, it's true. When you order 500 or more, you will receive 50 free when you use the promo code "Freecoolies." Go to: www.usmg.com.
The Bottom Line: A deal my dad would love.
ADVERTISEMENT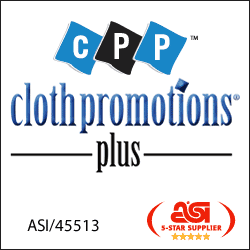 Fly-By
The Pitch: Here's a fun idea for Christmas promos from Jornik (asi/63549): Flying Santa and reindeer slingshots. Santa ho-ho-ho's as he's flying and the reindeer shrieks. You can get them both at EQP until 12/14 so hop on it. Click here: http://jornik.com/search/wordparts/Santa.
The Bottom Line: Christmas cheer.

Sea Creatures
The Pitch: I just love Love Rocks (asi/68029) and now they have custom printed sea glass pebbles in four different colors of ocean, emerald, sunset, and frost. These pretty pebbles can be imprinted with a single line word of inspiration (up to 8 characters) or a very simple logo. These are a nice idea for fundraisers and special events. You can pair them with custom printed muslin bags. (MB1, MB2 or MB3). Pricing starts at: 250; 90cents-R. Email: sales@loverocksincpromo.com and ask about item SGP.
The Bottom Line: Sweet inspiration.
Lip Love
The Pitch: Sitting here chewing my lips, because they're on the dry side, I happened upon Lip Balm Branders (asi/67633) and thought, yes, everyone can use some tasty lip balm with SPF. I like it in peppermint flavor, but there are various flavors available. Ingredients include organic palm oil, beeswax, organic extra virgin olive oil, flavor, organic hemp seed oil, vitamin E and rosemary extract. SPF ingredients include Octinoxate (7.5%) and Oxybenzone (3%). Pricing starts at: 100; 99 cents-R. Click here: http://lipbalmbranders.com/.
The Bottom Line: It's a natural.