ADVERTISEMENT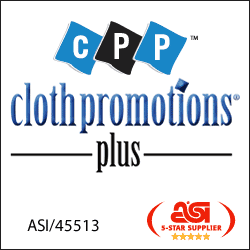 Rodeo Clown
The Pitch: Our company awards ceremony is tomorrow. Do you think I will be named Employee of the Year? No, I don't either. It's followed by our holiday party and it's a cowboy theme (our invitations were printed on bandanas, which we are supposed to wear). I wonder if there will be a mechanical bull? At any rate, Brighter Promotions (asi/42016) has great bandanas and you can get a free pre-production sample for orders over 1200 if you're working on a similar event or promotion. Pricing starts at: one; $10.50. Click here: http://asi44888.com/.
The Bottom Line: Tie one on.
Your Ship Has Come in
The Pitch: Today is the busiest shipping day of the year. Well, you can get free shipping on 1 MB wristband flash drives from KTI Networks (asi/63776) (ships in 10 days). You can also get free one- or two-color imprint. Pricing starts at: 100; $7.07. Check them out: http://www.ktipromo.com/.
The Bottom Line: Data at your wrist.
Get Going
The Pitch: A new study shows that sitting for long periods makes your butt bigger. To those people who studied this, I say, "DUH!" I just bought a cool, new exercise-type piece of equipment and I'm going to use it every day. Really. This time, it's true. Cal Springs LLC (asi/30111) has a great jump rope that counts rotations and calories burned. This would be perfect for others who want to get moving and it's a nice gift with gym or weight-loss program membership. Pricing starts at: 5000; $2.99. See it here: http://californialine.com/.
The Bottom Line: Jump on this.
Fat Cat
The Pitch: Did you hear about the wealthy old lady who left her cat $13 million? It's totally true. Sorry, Sneakers, that won't be happening, so stop looking at me like that. What I would happily give my cat though is the cat treat pack from A La Carte Line (asi/30350). This is great as a pet shop or vet giveaway and would also be perfect for cat shows. Pricing starts at: 500; 80 cents. Email: service@alacarteline.com.
The Bottom Line: The cat's meow.