Merry Christmas week! That Eagles-Giants game yesterday was an early gift for us Philadelphia fans (Paul Winkler, you should NOT have given up your tickets again!). It just goes to show that, no matter how far behind you are, you can always get it done in the end! Let me get this edition done and send you on your merry way to wrap gifts or finish shopping or whatever it is you're doing later. Enjoy and send your feedback directly to:khuston@asicentral.com. It may be published in a future issue of Advantages magazine. For free information on products featured in Advantages, click here: www.advantagesinfo.com.
– Kathy Huston, editor 
ADVERTISEMENT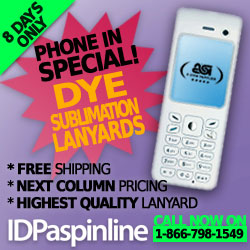 Gilt-y Pleasure
The Pitch: You'll be golden if you pitch this pen to your financial clients. Item #32001 from Alpi International Ltd. (asi/34415) is a ballpoint pen with floating gold dust in the upper barrel. Pricing starts at: 150; $3.10-P. Click here: http://34415.asisupplier.com/.
The Bottom Line: A gold star.
Spoon Me
The Pitch: What's better this time of year than a nice mug of hot cocoa by the fire? How about a nice mug of hot cocoa with a peppermint-candy stirring spoon to add a cool twist? Melville Candy Company (asi/70528) offers these boxed spoons. Item CPSP-8 starts at: 144; $10.58-W. E-mail: melvillepromo@gmail.com.
The Bottom Line: Stir things up!
Cool Shades
The Pitch: Looking for a stylish and useful incentive item? Eyeking (asi/51260)offers snazzy (yes, I said "snazzy") Hobie Polarized sunglasses. Item BOOMER-50PSI, for example is a pair with a shiny black frame featuring HydroClean  polycarbonate lenses, which block 100% of UVA, UVB and UVC. The lenses meet or exceed ANSI Z80.3 standards for refractive power, light transmission and impact resistance. And the supplier extends a "friendly lifetime warranty. This would be an awesome tournament prize too. Pricing for this particular pair is one for $69.99-R. See the whole line here: www.eyeking.com.
The Bottom Line: A real pro.

ADVERTISEMENT