Sales Tip of the Week
I can't believe this is my last Hot Deals of 2009, can you? Time flies when you're writing an e-newsletter. Are you excited for the next decade? Enjoy this edition and I'll see you in 2010! Send your feedback directly to: khuston@asicentral.com. It may be published in a future issue of Advantages magazine. For free information on products featured in Advantages, click here: www.advantagesinfo.com.

– Kathy Huston, editor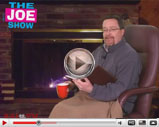 The Joe Show: The Best Of 2009
In this episode of The Joe Show, Counselor Managing Editor Joe Haley takes a nostalgic look back at his favorite moments and products featured on The Joe Show in 2009.
Click here to see this Best of 2009 edition of The Joe Show.
ADVERTISEMENT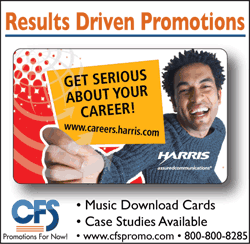 Beep Beep!
The Pitch: This is what my sister "texted" to me Christmas day on the way down to our house: "Megan is driving. I'm going to throw up." Yes, my niece has her permit and is going for her driver's license next week! The car-shaped mouse from Pierre USA Inc. (asi/78084) is easy for anyone to "drive." And it has cute LED headlights. It comes in a choice of colors and pricing starts at: 500; $8.69-R. Think of this for automotive and technology promotions and also as a cool gift for new drivers (good luck, Megan!). Go here: http://www.pierre-usa.com/product.asp?key=MS133.
The Bottom Line: Start your engines.

Bag It
The Pitch: As Melanie Griffith proved in Working Girl, just because you have a brain for business doesn't mean you can't be fashionable too (of course, hers was '80s fashion, so it's up for debate). At any rate, I love this laptop bag from Bugatti (asi/42394) and think it would make a perfect incentive item/business gift for any stylish chick. Item #0904 is a simulated leather, snakeskin-pattern, burgundy briefcase. It starts at: 1; $87.83-P (Canadian). See it here: http://www.bugatti.ca/.The Bottom Line: Get down to business.
Resolve to Be Motivated
The Pitch: I heard on the radio that 77% of people give up on their New Year's resolutions after only one week. If you're judging by me, this is true. However, Norwood Action Line (asi/31010) has a fun motivational cube that might help everyone stay focused. Five inspirational words are pre-printed on the cube (excellence, innovation, integrity, leadership and teamwork). Plus, you can get custom decoration on the sixth side. Think about this for HR programs and executive gifts. Pricing starts at: 250; $2.69-R. Click here: http://www.norwood.com/search/basic/?search=20581.
The Bottom Line: Square biz.
Once in a Blue Moon
The Pitch: According to my calculations (OK, not mine, but some astronomers'), there will be a blue moon tomorrow, New Year's Eve. Isn't that festive? It won't actually be blue. It means that it's the second full moon in a month and it hasn't happened in 20 years. Barska Optics (asi/63490) has something for every starry-eyed person: the compact 70mm Starwatcher refractor astronomy telescope. It makes an ideal award or incentive. The price is one for $50.96-T. Web address: http://www.shopbarska.com/Products-Telescopes.html.
The Bottom Line: Heads up.
Heart Light
The Pitch: Heart-shaped highlighters from Brainchild USA Inc. (asi/41511) are a fun idea for school promotions, teens and tweens, and upcoming Valentine's-related efforts. Plus, they're pretty inexpensive at: 150; $1.15-R. Check them out: http://41511.asisupplier.com/.
The Bottom Line: Color my world.