Here's the Scoop
The Pitch: Selling to the pet market doesn't have to be ruff (sorry), especially with all the neat pet-related products available. I like the double-duty Pet Scoop N Clip (item 3205) from Evans Mfg. (asi/52840). Scoop the puppy's food out of the bag and then seal it to keep it fresh. Special pricing is available until 9/30-14: 500; $1.86-R. Use promo code 5284. Click here: http://www.evans-mfg.com/.
The Bottom Line: Animal attraction.
ADVERTISEMENT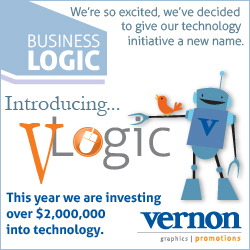 In the City
The Pitch: The new Metro mugs from Xpres (asi/52475) are a cool idea for travel destinations, marathon promotions and more. They are stackable and microwave- and dishwasher-safe. Plus, they are offering EQP through 9/30/14. Pricing includes a full-color wrap imprint. Sell them along with a packet of fresh joe. Click here: http://www.xpres.com/.
The Bottom Line: Mug it up.
Add Pizzazz
The Pitch: If you're looking for a sequin fedora with flashing lights – and who isn't? – look no further than Buztronics (asi/42963). They offer them in different colors and they are a fun idea for parties and special events and, of course, nightclub promotions. Pricing starts at: 100; $9.87-R. Check it out: http://www.buzline.com/.
The Bottom Line: Light the night.
The Clean Scene
The Pitch: I just edited an article for our "Gift Guide" issue, coming soon in September, on the best gift ad specialty buyers ever got. For one CEO, something as simple (yet useful) as a screen cleaner was his fave. In fact, he wound up giving them to all his clients too. Flexible Innovations (asi/54596) offers DigiClean Premium Screen Cleaners that have a sticky side which sticks to the back of the device. Peel, clean the screen and reapply to the back so it's always available to clean up fingerprints, etc. Custom shapes are available too and pricing varies. For pricing and other info, click here:  http://flexinno.com/.
The Bottom Line: Sticky sales.