Way to Go
The Pitch: This is too cute: The Thumbs Up Poppin' Pal is a stress reliever with a smiley face and feet and when you squeeze it, the hands pop out, with thumbs up, of course. I love this idea for "caught being good" type promotions at schools and simply to leave on the desks of valued employees . Or just add some fun to a stressful work week. It's from Aakron (asi/30270) and pricing starts at: 200; $1.90-R. Click here: http://www.aakronline.com.
The Bottom Line: Squeeze and please.
Take a Swig
The Pitch: Here's a unique idea for wedding favors, college reunions, fraternity events, liquor promotions, concert promotions, employee incentives and more. It's an 8-oz. engraved, clear Italian glass pocket flask from Bormioli Rocco. It has a swing-top closure that seals tightly against a rubber gasket. The flask can be laser engraved with your choice of text, Greek letters, monogram initials or logo, leaving a frosty white image on the glass. It's from Jackson Marking Products Co. Inc. (asi/63080). Pricing starts at: one; $24.95-P. Check it out: http://63080.asisupplier.com.
The Bottom Line: For swanky affairs.
ADVERTISEMENT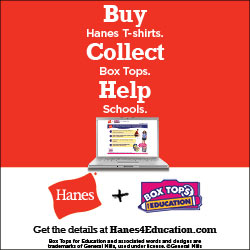 Drink and Ink
The Pitch: Hey, now this bottle opener pen from Fantasia (asi/53640) would be fantastic for writers. We're known to imbibe a little. Don't judge. It gets the creativity flowing, studies show. It comes with black ink and free blue ink refill. Optional logo is printed on the top.  It's also great for bars, hotels, casinos and restaurants. Pricing starts at: 100; $4.90-P. Click here to see it: http://www.fantasialogo.com.
The Bottom Line: Write the order.
Kick It
The Pitch: Oh, football season is coming alright. We're counting on you, Nick Foles and the Eagles. You can count on the domed football schedule magnet from EvPro (asi/99552) to bring in some sales. It's featured in our "Editor's Picks: Sports" product showcase in the August issue of our magazine.  Click here to see what they have to offer and get pricing and further information: http://www.evproline.com/#!domed-magnets/cmre.
The Bottom Line: Touchdown!