and it comes in a variety of fun colors. Plus, it's dishwasher-safe, freezable and BPA-free, among its many other fine features. Pricing starts at:

75; $9.88-C.

Check it out here: http://adnart.com/.
The Bottom Line: Start a revolution.

ADVERTISEMENT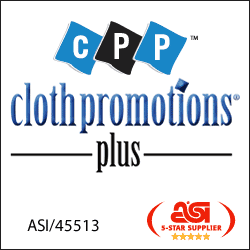 Comfy Time
The Pitch: Before you know it, it will be cozy robe weather. That's where Terry Town (asi/90913) comes in with item RV3001. It's a one-size, 54-inch length, terry velour hooded robe. This would be perfect as a holiday gift or as part of an incentive program (think of presenting this as a room gift during an incentive trip). Also, spas and resorts always have cozy robes on hand, so target them too. You can get it for as low as $61.81-R. Click here: http://promotionalterry.com/.
The Bottom Line: One click away from coziness.
Big Man on Campus
The Pitch: As the mom of a kid going away to college next week (I will need tissues), I love this idea from Gold Bond (asi/57653). It's called the Collegiate Kit and it is a sports bottle filled with a carabiner, a drawstring bag and a wooden nickel (on which you can imprint some sort of coupon, for the campus store, the café, etc.). This presents multiple branding opportunities, either for the school, different stores around the college or both. Pricing starts at: 100; $6.90-C. Use promo code: advaug12. See it here: http://www.goldbondinc.com/.
The Bottom Line: It's packed.
| | |
| --- | --- |
| ADVERTISEMENT | ADVERTISEMENT |
File This
The Pitch: If you're like me, you're always looking for a nail file. That's what Truebite Inc. (asi/92275) is all about. Their Foto Files make great gifts for salons, spas and any other womanly promotions. You can get one with a full-color digital print image on the file side and a high-quality, non-breakable mirror on the other. You can get them in a variety of shapes. These would be cool for political campaigns, Realtors, concerts, arts festivals and more too. For pricing and other info, click here: http://www.fotofiles.com/.
The Bottom Line: Get gritty.