| | |
| --- | --- |
| Keeping you in the loop on products and deals you may not have heard about. | August 31, 2011 |
SPONSORED BY


| | |
| --- | --- |
| Sales Tip of the Week | The end of August already? Say it isn't so (sad face here). If you are feeling similarly melancholy, send me an e-mail and we'll cheer each other up. Well, at least we have a long holiday weekend to look forward to, so enjoy, and I'll see you in September. Send your feedback about this edition directly to: khuston@asicentral.com. It may be published in a future issue of Advantages magazine. For free information on products featured in Advantages, click here: www.advantagesinfo.com. – Kathy Huston, editor |





The Joe Show:
New Products

The Joe Show: New Products
In this episode of The Joe Show, Managing Editor Joe Haley shows off some of the newest items to hit the ad specialty market. Looking for a unique item perfect for the travel sector? Want product ideas to help you target schools and golf tournaments?  Check out the video.    

Click here to watch this episode of The Joe Show.

Want more videos? Subscribe now to our YouTube videos.

Dirty Business
The Pitch: I eat lunch at my desk practically every day and apparently, according to the news I saw this morning, people's desktops are filthier than toilet seats! Time to clean up my desk/lunch table. AP Specialties (asi/30208) offers a 20-pack of sanitizing disposable wipes to clean up any area, whether at school, home or office (or the grocery store; I don't even want to tell you what I just read about shopping-cart handles). Pricing starts at: 250; $1.74. Click here: http://www.apspecialties.com/.
The Bottom Line: For messy situations.

My Main Squeeze
The Pitch: Don't tell Steve, but I have fallen in love with another cute guy: My Hub-E from Magna-Tel Inc. (asi/68480) is a fun, person-shaped four-port USB hub with flexible arms and legs. This is a great idea for students and employees alike and also perfect for tech-related promotions. Pricing starts at: 12; $12.25 and you can see him here: http://www.magna-tel.com/.
The Bottom Line: Man your stations.

ADVERTISEMENT

ADVERTISEMENT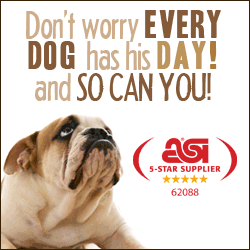 No Cavities
The Pitch: Sure, Halloween is a great excuse to indulge heavily in sweets and treats, but nobody wants holes in their pearly whites as a result. Tess Oral Health (asi/90916) offers brand-new junior-sized Halloween-themed toothbrushes for all those tricksters to use before bed on October 31. Pricing starts at: 300; 0.78. Dental offices are your obvious target, but retail establishments can give them out too. Check them out here: http://brushesfast.com/.
The Bottom Line: Sink your teeth into it.
A Little Cranky
The Pitch: Now this is seriously cool and it's on closeout pricing of 20% off EQP, while supplies last. It's an LED keychain flashlight that requires no batteries. Just crank the handle to recharge. It's from WOWline (asi/98360). You have to use code WESP on your purchase order. Call them today if you have the perfect client for such an item. Click here: http://www.wowline.com/.
The Bottom Line: Light up your sales.
Advantages is bringing over 60 top suppliers to a city near you.
Come to the industry's largest and most popular traveling show, the ASI Advantages Roadshow. For a list of cities and dates, visit http://advantagesroadshow.com/. Admission is free for all distributors and salespeople!
SPONSORED BY


Advantages™ Hot Deals is a trademark of the Advertising Specialty Institute. You were sent this newsletter as a benefit of your ASI membership. Copyright 2011, ASI. All Rights Reserved.
If you'd like us to send Advantages Hot Deals FREE to anyone else at your company (or to your off-site sales reps), go to www.asicentral.com/newsletters and complete the online form.
Interested in advertising in Advantages Hot Deals? Send an email to ekoehler@asicentral.com
Click here to subscribe to Advantages™ magazine. If you no longer wish to receive Advantages HotDeals Newsletter, click here
Advertising Specialty Institute®, 4800 Street Road, Trevose, PA 19053