| | |
| --- | --- |
| Keeping you in the loop on products and deals you may not have heard about. | August 17, 2011 |
SPONSORED BY


Hello from my summer vacation. Wish you were here. This issue will include items that remind me of fun, sun and plain old good times. Enjoy! Send your feedback directly to: khuston@asicentral.com. It may be published in a future issue of Advantages magazine. For free information on products featured in Advantages, click here: www.advantagesinfo.com. - Kathy Huston, Editor





The Joe Show:
New Product Variety

The Joe Show: New Product Variety
In this episode of The Joe Show, Managing Editor Joe Haley shows off some of the newest items to hit the ad specialty market. Want a unique product to target the football market with? Need a new-product idea for parties and celebrations? Check out the video.    

Click here to watch this episode of The Joe Show.

Want more videos? Subscribe now to our YouTube videos.

Spray-On Sales
The Pitch: I'm going coconuts for Tekweld's (asi/90807) tropical-scented SPF 30 sunscreen spray in a credit-card style container. This is not only swell for summertime events and promotions, but autumn sports and golf tournaments too. And how about dermatologist promotions and skin-cancer awareness causes? Pricing starts at: 250; $1.80. See it here: http://www.tekweld.com/.
The Bottom Line: To the tropics.

Ride the Waves


The Pitch: What is more relaxing than looking at the ocean? Unfortunately there are plenty of us who don't live by the beach. National Geographic Society (asi/73383) offers something every ocean lover would appreciate (and you don't have to worry about sharks and jellyfish): The Ocean Soul book. It includes "state-of-the-art, jaw-dropping imagery of the planet's oceans for an underwater portrait of trouble and triumph destined to make waves." So says the supplier. This would make a lovely holiday gift and pricing starts at: 25; $50. Click here: http://shop.nationalgeographic.com.
The Bottom Line: Go for a swim.
ADVERTISEMENT

| | |
| --- | --- |
| ADVERTISEMENT | ADVERTISEMENT |
ADVERTISEMENT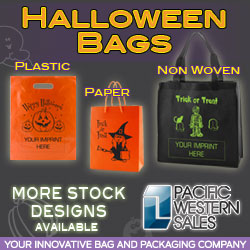 Drinks on Me
The Pitch: I love these for bars and parties and other special events: Glowing 8-inch cocktail stirrers that last for hours and come with attached connectors to make bracelets out of them. Right? Am I wrong? Aren't these fun? Couldn't you just picture the Jersey Shore gang bar-hopping in Seaside Heights with these on? They are from Glow Promotions (asi/79922) and pricing starts at: 200; .30. Click here: http://www.glowpromotions.com/.
The Bottom Line: Bright lights.
Put a Ring on It
The Pitch: Oh, now this is a cool idea: The Beer Bottle Opener Ring from Creative & Freedom Group (asi/47157). The brushed stainless-steel ring is also a bottle opener. You know every fella is going to want one. (Even you soda pop drinkers.) This is unique for all kinds of sporting and beverage promotions. Pricing starts at: 5000; .60. Check them out here: http://damianoltd2.logomall.com/.
The Bottom Line: Are you open to it?
Advantages is bringing over 60 top suppliers to a city near you.
Come to the industry's largest and most popular traveling show, the ASI Advantages Roadshow. For a list of cities and dates, visit http://advantagesroadshow.com/. Admission is free for all distributors and salespeople!
SPONSORED BY


Advantages™ Hot Deals is a trademark of the Advertising Specialty Institute. You were sent this newsletter as a benefit of your ASI membership. Copyright 2011, ASI. All Rights Reserved.
If you'd like us to send Advantages Hot Deals FREE to anyone else at your company (or to your off-site sales reps), go to www.asicentral.com/newsletters and complete the online form.
Interested in advertising in Advantages Hot Deals? Send an email to ekoehler@asicentral.com
Click here to subscribe to Advantages™ magazine. If you no longer wish to receive Advantages HotDeals Newsletter, click here
Advertising Specialty Institute®, 4800 Street Road, Trevose, PA 19053