| | |
| --- | --- |
| Keeping you in the loop on products and deals you may not have heard about. Text Version | Read All | August 15, 2011 |
SPONSORED BY


Are you ready for some football? I can't even believe I'm writing this, but pre-season started last week (go Eagles!). So this issue will be related to this great American sport. What team will you root for this year? Enjoy! Send your feedback directly to: khuston@asicentral.com. It may be published in a future issue of Advantages magazine. For free information on products featured in Advantages, click here: www.advantagesinfo.com.






The Joe Show:
Unique New Items

The Joe Show: Unique New Items
In this episode of The Joe Show, Managing Editor Joe Haley shows off some new products that will appeal to multiple audiences. Need some ideas for household items that can be used everyday? Looking for outdoor products sure to excite recipients? Check out the video.

Click here to watch this new-products episode of The Joe Show.

Want more videos? Subscribe now to our YouTube videos.

Booster Club
The Pitch: The squeezable foam football keychain made of polyurethane from Bullet (asi/42424) is perfect for fundraisers, every member of the school football team (and those proud parent types) and souvenirs at pro games. Pricing starts at: 500; $1.26. Check it out: http://www.bulletline.com/ViewItem.aspx?pn=SM-2686&CategoryGroup=Product&CategoryName=Key+Tags.
The Bottom Line: This is key.

Red-Hot Chili Peppers
The Pitch: It's time for Big Steve to start making his chili again (football = chili in our house). Hot Sauce Harry's Inc. (asi/61826) has Championship Chili Mix starting at 48; $5. Couple this with some sort of football product and you've got even more of a sale. Touchdown! Click here: http://hotsauceharrys.com/cgi-bin/sc/productsearch.cgi.
The Bottom Line: I like it spicy.

ADVERTISEMENT

ADVERTISEMENT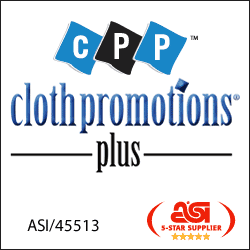 Put It on the Schedule
The Pitch: Nobody wants to miss their favorite team play. Magnet LLC (asi/68507) has Pro Football Schedule Magnets on sale as low as .30 (C). Any of your clients -- from the sporting goods store to the bank to your favorite pizza place – can benefit from such an item. Let's face it, lots of people will be calling for pizza during football season, unless they're eating Steve's chili, as I mentioned above. These are sure to be on many a fridge, which is prime real estate, in my opinion. Use promo code SCH12PRO11. Pricing expires 10/31/11. Click here: http://www.magnetllc.com/SCH12-promotional-product-4276.aspx.
The Bottom Line: Score more sales.
Tangled Up in Brews
The Pitch: When I say football, you think tailgating. Or is that just me? At any rate, Camovision of Georgia (asi/43658) has a hot new tailgating-type item, which would be great for any outdoor event you can think of. Brew Jeans beverage holders take the classic look and feel of broken-in denim and leather and wrap it around premium neoprene so drinks stay cool. Get it with your favorite college logo too. Pricing starts at: 24; $8.33. See them here: http://bit.ly/q207qx.
The Bottom Line: It's in the jeans.
Advantages is bringing over 60 top suppliers to a city near you.
Come to the industry's largest and most popular traveling show, the ASI Advantages Roadshow. For a list of cities and dates, visit http://advantagesroadshow.com/. Admission is free for all distributors and salespeople!
SPONSORED BY


Advantages™ Hot Deals is a trademark of the Advertising Specialty Institute. You were sent this newsletter as a benefit of your ASI membership. Copyright 2011, ASI. All Rights Reserved.
If you'd like us to send Advantages Hot Deals FREE to anyone else at your company (or to your off-site sales reps), go to www.asicentral.com/newsletters and complete the online form.
Interested in advertising in Advantages Hot Deals? Send an email to ekoehler@asicentral.com
Click here to subscribe to Advantages™ magazine. If you no longer wish to receive Advantages HotDeals Newsletter, click here
Advertising Specialty Institute®, 4800 Street Road, Trevose, PA 19053