Sales Tip of the Week

Howdy! So, my son had three buddies stay over last night to watch the meteor shower. At 4 a.m., I got up to look at the sky and also asked if the boys had seen anything. Andrew "thinks" he saw one shooting star. Well, I'm a tad tired today and it wasn't much of a shower I suppose, but I'm here at work and ready to shower you with some hopefully bright ideas. Please click on my Sales Tip video first and then take a couple minutes to read this edition. Send your feedback directly to: khuston@asicentral.com. It may be published in a future issue of Advantages magazine. For free information on products featured in Advantages, click here: www.advantagesinfo.com.
 

– Kathy Huston, editor 
ADVERTISEMENT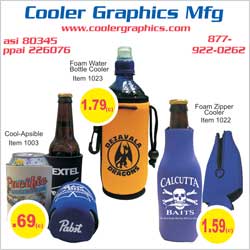 Hot Shot 
The Pitch: In editing files for our upcoming "Sell This Product" supplement, which will accompany your September issue of Advantages magazine, I came across this product which would be great for bartenders to have on hand and a fun idea for restaurant and bar giveaways. It's the Chilled Shot Glass from Plastic Premium Access (asi/78404). Item #7001 is filled with a refreezable gel and holds two ounces. It's also dishwasher safe. Plus, the next time you're doing that shot of tequila, remember it will go down smoother in a chilled glass. Don't do too many though, or you'll go down too, and not very smoothly. Pricing starts at: 500; $1.54-R. Go here: www.plasticpremiums.com.
The Bottom Line: Bottoms up!
Magic Act
The Pitch: Also in our upcoming STP supplement, you will find this neat new product: Static Magic from California Tattoos Inc. (asi/43530) is a creative alternative to posters and signage that have to be tacked onto surfaces. The ClingZ technology allows the cling-on sheets to adhere to virtually any surface with no adhesive, and they can be repositioned many times. Call supplier for pricing and check them out here: www.caltattoo.com.
The Bottom Line: Staying power.
ADVERTISEMENT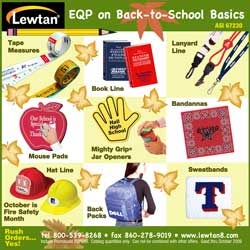 Brush with Fame
The Pitch: Twice a day for two minutes. Get your mind out of the gutter: I'm talking dental care. Let's face it … when you've had that garlic-laden lunch, the minty chewing gum just doesn't cut it. Perfit White (asi/77356) has the ideal solution: the PopBrush is a travel toothbrush, pre-filled with enough toothpaste for three brushes. By pushing down on both ends, toothpaste is dispensed onto the bristles. Pricing starts at: 200; $1.79-P. Check it out at: http://www.perfitwhite.com/.
The Bottom Line: Take it away.
Autumn Awesomeness
The Pitch: Spector & Co. (asi/88660) – home of the poo-poo paper people – is offering a 10% discount for all you early birds out there on most orders from their upcoming Fall 2009 catalog. All items will be available on the Web site on August 17. Orders must be invoiced by September 30. Call the supplier for details. Web address: www.spectorandco.com.
The Bottom Line: The early bird gets the discount.
Glucose Gauge
The Pitch: Dip and See (asi/49774) has a unique product for anyone with diabetes or people on diets. Item DP-001 is a sugar/glucose indicator for beverages and soft foods. It comes in a compact case with a key chain. Think about hospitals, doctors, diabetes-awareness campaigns and weight-loss centers. Pricing starts at: 100; $8.95-P. E-mail Dilcia Granville for more information: dilgranville@dipandsee.com.
The Bottom Line: Sugar-free sales.

Advantages is bringing over 60 top suppliers to a city near you. 
Come to the industry's largest and most popular traveling show, the ASI Advantages Roadshow. For a list of cities and dates, visit http://www.asishow.com/advroadshow/. Admission is free for all distributors and salespeople! 
SPONSORED BY


Advantages™ Hot Deals is a trademark of the Advertising Specialty Institute. You were sent this newsletter as a benefit of your ASI membership. Copyright 2009, ASI. All Rights Reserved. 
If you'd like us to send Advantages Hot Deals FREE to anyone else at your company (or to your off-site sales reps), go to www.asicentral.com/newsletters and complete the online form.
Interested in advertising in Advantages Hot Deals? Send an email to ddienna@asicentral.com
Click here to subscribe to Advantages™ magazine. 
Advertising Specialty Institute®, 4800 Street Road, Trevose, PA 19053