ADVERTISEMENT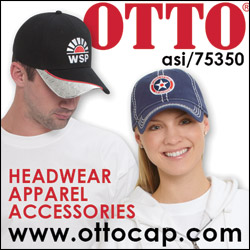 Feeling Bubbly
The Pitch: The weather was perfect yesterday, so Steve and I had lunch outdoors at a cute restaurant/bar establishment. There were adorable children blowing bubbles and it made me think, hey, restaurants with outdoors seating areas should have bubbles on hand for the kids. That's a fun alternative to the standard coloring books.  Chulani (asi/45100) offers item AD656, a one-ounce container of bubbles at 68 cents (R).  These are also perfect for concerts, weddings, proms , day camps and more. Click here: http://www.chulani.com.
The Bottom Line: Go ahead and blow it.
A Good Egg
The Pitch: Here's a unique idea for tech-related promotions and those aimed at high school and college kids. AdVantage Line (asi/31570) offers AD-388, the iPhone Sound Egg Silicone Speaker Dock for iPhone 4,4s and 5. It amplifies the sound up to 10 times and is self-powered, requiring no batteries. You can get it as low as $4.79-C. Check it out: http://asi31570.com/.
The Bottom Line: Pump up the volume.
Blossoming Sales
The Pitch: If you're looking for a creative desk/tech accessory, Spector & Co. (asi/88660) offers the brand-new, patent-pending three-in-one Blossom-Stylus (pen, highlighter/stylus). It comes in a bunch of pretty colors and you can get it as low as $1.59-C, 5000 units. They've got a great website too with product launch videos for you to watch and more. Why not see it for yourself? Click here:   http://spectorandco.com/.
The Bottom Line: Quite the bouquet.