ADVERTISEMENT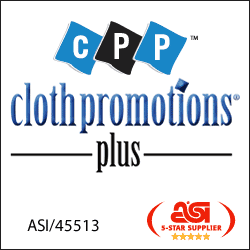 Take a Shot
The Pitch: Yesterday, at the Cayman airport souvenir shop, I saw a funny sign that said: "Trespassers will be given shots." If you've got any clients looking for a nice shot glass, how about item 1043462 from Buztronics Inc. (asi/42963)? It's a 2-oz. clear Shotlightz shot glass with your choice of LED color lights with three effects: slow, fast or constant glow. Pricing starts at: 100; $2.59-R, plus if you join their Buzline Rewards Program (www.buzline.com/rewards) you can get EQP on many of their 2011 catalog items at quantities of 500 or more. This is a great idea for many summer-fun promotions. Check it out here: http://www.buzline.com/.
The Bottom Line: Cheers to you!
Comfy, Cozy
The Pitch: If any of you sell to Delta Airlines, please suggest that they upgrade their blankets to something that is thicker than paper-thin. Thank you. Here's a nice travel package from P.B. Travel (asi/75589): Get a soft, plush blanket in high-quality fleece and an eye mask to boot. The cardboard sleeve can be customized and the blanket can be embroidered, or both. There is a $100 set-up charge for embroidery and pricing starts at: 50; $16.99-Q.  Obviously this is just right for all travel-related clients. Check it out: http://www.pb-travel.com/.
The Bottom Line: Cuddle up.
Editorial License
The Pitch: My oldest son, Matt, was named the editor-in-chief of his college newspaper yesterday (go, Matt!). I wonder who he takes after? Any editorial type appreciates a nice dictionary and thesaurus and Lewtan Industries Corp. (asi/67230) offers item L-1205TWL, a twin-pack pocket-book reference with leatherette cover, which is saddle stitched. Choose a dictionary, a thesaurus or any combination of books. Pricing starts at: 100; $8.56-P. This works for home, office or campus. Think of this, too, for writers' groups, workshops and seminars. Email: lewtan@snet.net.
The Bottom Line: The written word.
On a Mission
The Pitch: We saw a lot of Army soldiers traveling through the Atlanta airport (our lay-over spot) last night. King Castle Bags (asi/64858) has a great new camo duffel bag, which would be perfect for military programs, as well as hunters, athletes and more. Item DB-3066 is made of 600-denier polyester and includes a bottle holder with large main zippered compartment, front mesh pocket, front zippered pocket, two end pockets, carry handle, and adjustable shoulder strap. Pricing starts at: 50; $17.33-R. For more info email: Stefan@kingcastlebags.com.
The Bottom Line: Well-traveled.