ADVERTISEMENT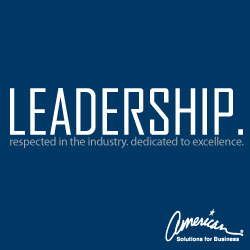 Baby Talk
The Pitch: Have you seen this video of the twin babies talking to each other! It cracks me up: http://www.youtube.com/watch?v=_JmA2ClUvUY. Babies are so cute and here is a cute idea for babies: It's an infant's reversible beanie made from 100% combed ringspun cotton. Some days, babies want to wear pink, some days chocolate; some days blue, other days white. Get it? Anyway, it's very adorable for maternity wards, obstetricians, day-care centers and more. Pricing starts at: 1; $7.56-P. Click here: https://www.broderbros.com/cgi-bin/online/webshr/prod-detail.w?sr=150&q=150.
The Bottom Line: Beanie babies.
Now Hiring
The Pitch: On April 19, McDonald's is hoping to hire 50,000 people, including some managers. If ASI doesn't work out, I guess I know where to go. The Promotional Bookstore (asi/79369) offers "Manager's Mentor: A Guide for Small Business," by Ron Parks. It features entertaining stories and practical management ideas based on actual experiences of people running small and medium-sized companies. This is a great idea for recruitment initiatives, entrepreneurship classes and seminars, management training and then some. Pricing starts at: 48; $19.35-R. For more info, email: sales@promobookstore.com.
What a Scream
The Pitch: The Phillies are off to a great start after sweeping the Astros this weekend. How's your team doing? Make some noise with the brand-new Howler from BamBams (asi/38228). Just pull the handles out and let them retract, while the toy in the middle spins, making noise (which is optional). It's made of coated cover weight recycled paper and plastic. Pricing starts at: 500; $3.62-R. Obviously a fun idea for spirited events. See it here: http://www.bambams.com.
The Bottom Line: A real howl.