ADVERTISEMENT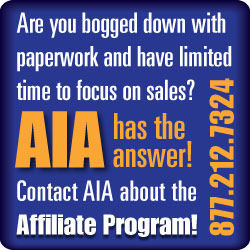 Center of Attention
The Pitch: One of my lovely readers, Sarah at CrossBridge, begged me to add some Canadian content. (She didn't really beg; she sent me a nice email, but I like to exaggerate sometimes.) Well, Canadian-based St. Regis Crystal Inc. (asi/84595) has a beautiful 6 ½-inch crystal footed bowl that would be perfect for recognition and rewards programs. Item BWL5717 starts at: 1; C$72-P. Click here: http://www.stregiscrystal.com.
The Bottom Line: On solid footing.
Tweet This
The Pitch: Hey, birds, why do you wake up so early? Is it to get the worm? This morning, when I was trying to get just 15 more minutes of sleep, the birds were chirping incessantly and I thought, "Don't they have a house to go home to?" Groline (asi/58295) has a new do-it-yourself birdhouse kit and it's biodegradable. So it's great for eco-friendly promotions, as well as summer camps where I'm sure all the kids would have fun putting it together. Then they can bring them home to their moms. Pricing starts at: 300; $3.99-R. For more information on item #21A1, go here: http://www.thegroline.com/21.html.
The Bottom Line: Eye on the birdie.
ADVERTISEMENT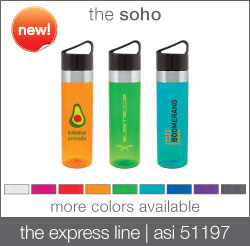 Take Sides
The Pitch: Driving to work, lots of silly things go through my mind. Today's highlights: "What would happen if the lumber fell off of that truck in front of me? I prefer driving in the right lane. Hey! I also prefer the right side of the bed; I wonder if that's because I'm right-handed?" Well, here's something for left-handed pharmacists (I threw you a curveball there, didn't I? I would be a right-handed pitcher too). Bonica Precision Inc. (asi/40903) offers a left-handed pill counting tray. Pricing starts at: 250; $8.60-R and you can see item P3951 at: http://www.bonicatime.com.
The Bottom Line: Counter attack.
Let's Line Dance
The Pitch: I don't like to admit I'm wrong, but I was wrong when I predicted to my coworkers that Shania Twain night on American Idol would be lame. I thought so, because I'm not a huge country music fan (although Lady Antebellum's "Need You Now" is my current ringtone, so maybe I'm coming around). Anyway, I think it was the best show yet! Logoed CD (asi/67878) offers a country music CD with coffee cup, with Canadian pricing for my Canadian friend again, starting at: 50; C$11.49-R. Email david@thelogoedcd.com for more info.
The Bottom Line: Kick up your heels.