SPONSORED BY


| | |
| --- | --- |
| Sales Tip of the Week | Happy Administrative Professionals' Day, especially to Carole Seymour, our editorial office manager, who puts up with our shenanigans and tomfoolery and never complains … at least not to our faces. Thank you, too, dear readers, for putting up with me twice a week. Don't forget to hug your office managers (unless your HR department has rules against that). Enjoy this edition and send your feedback directly to: khuston@asicentral.com. It may be published in a future issue of Advantages magazine. For free information on products featured in Advantages, click here: www.advantagesinfo.com.  |

High Flyer
The Pitch: I had the pleasure of hosting a Webinar on selling USA-made products yesterday (you can access it at: www.asicentral.com/webinars). It was sponsored by HumphreyLine Inc. (asi/62050) and the lovely and insightful Mel Ellis, president, was a panelist. Well, what would your picnic be without a US-made original, the Original Humphrey Flyer? "We are the folks that 'invented' the idea of the flying billboard, nearly 50 years ago," Mel tells me. And here's a fun fact: The flyer was designed to fit a nine-inch paper plate. I like the jewel-tone version myself, and they are on special at EQP less 5% through July 31. Use code JWL10. Click here: http://www.humphreyline.com/.
The Bottom Line: It's up there.

Sunshine Days
The Pitch: Katrina and the Waves had their biggest hit, "Walking on Sunshine" this week in 1985. The lead singer told USA Today, "it inspired some very bad dance moves." If I remember correctly, all dance moves were pretty bad back in the '80s (especially when it came to one Steve Huston, all decked out in his Members Only jacket, skinny tie and parachute pants). Anyone who is walking on sunshine (or clubbing it at the Jersey Shore) will need some high-quality flip-flops and Footprints USA (asi/55030) comes through. Your tan will come through too, with their Newport Tan-Through Flip-Flop Sandal, which has a cut-out of your client's logo on the strap. It's pretty righteous and pricing starts at: 50; $11.95-R. Of course these are the right fit for travel clients, college bookstores, tanning salons, and more. See item L205FT here: http://www.footprintsusa.net.
The Bottom Line: Feet first.

ADVERTISEMENT

| | |
| --- | --- |
| ADVERTISEMENT | ADVERTISEMENT |
Dancing Star
The Pitch: Speaking of bad dance moves, Kate Gosselin was eliminated from Dancing with the Stars (finally) last night. Now she can move on to her book tour and two other shows that are in the works. For other aspiring dancers, DYR Design Your Recognition (asi/48051) offers a 4.5-inch resin award with ballerina slippers. (Plates not included.) Obviously, this is a great choice for dance schools and pricing starts at: 6; $9.63-R. Web address: http://48051.asisupplier.com.
The Bottom Line: Tip-toe into it.
ADVERTISEMENT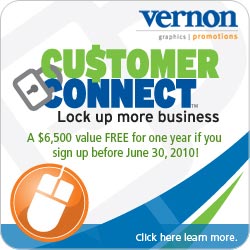 Oh Snap!
The Pitch: Here's a fun idea for cheerleading and dance teams, summer camps, fun runs, charity walks, school fundraisers, carnivals, parties and then some. Shoelace Snapz are 100% custom, snap onto shoelaces and they won't fall off. They are from Delk Products Inc. (asi/49135) and pricing starts at: 500; $1.65-R. Click here: http://www.distributorcentral.com/.
The Bottom Line: Make it snappy.
Go Fish
The Pitch: According to Al's Goldfish Lure Co. (asi/33300), more people fish than play golf and tennis combined. Who am I to argue with Al and his company? The supplier has been a family-owned business since 1954 and their Matchbook Lures could be quite the catch for you and your sales. Pricing on item #012, for one version, starts at: 100; $3.50-R and these would be a great giveaway at boat shows, yacht clubs, bait-and-tackle shops and campgrounds. Check them out here: http://www.alsgoldfishpromo.com.
The Bottom Line: You'll be hooked.
Advantages is bringing over 60 top suppliers to a city near you.
Come to the industry's largest and most popular traveling show, the ASI Advantages Roadshow. For a list of cities and dates, visit http://advantagesroadshow.com/. Admission is free for all distributors and salespeople! 
SPONSORED BY


Advantages™ Hot Deals is a trademark of the Advertising Specialty Institute. You were sent this newsletter as a benefit of your ASI membership. Copyright 2010, ASI. All Rights Reserved. 
If you'd like us to send Advantages Hot Deals FREE to anyone else at your company (or to your off-site sales reps), go to www.asicentral.com/newsletters and complete the online form.
Interested in advertising in Advantages Hot Deals? Send an email to ddienna@asicentral.com
Click here to subscribe to Advantages™ magazine. 
Advertising Specialty Institute®, 4800 Street Road, Trevose, PA 19053