ADVERTISEMENT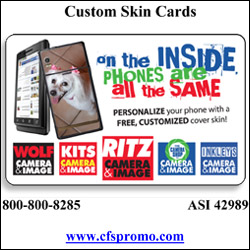 Play Misty for Me
The Pitch: I need one of these for out by the pool (yes, the pool is full of water, but sometimes we lazy types like to stay on our lounge chairs, OK?). Hit Promotional Products (asi/61125) has a brand-new personal mister, item #88. With its push-button technology, it never needs batteries. These would be great for camps, pool clubs, amusement parks, outdoor events, boat shops, golf tournaments … the list is endless. Pricing starts at: 100; $3.67-R. Click here: http://www.hitpromo.net/products.php?proID=516.
The Bottom Line: Spray the day away.
Keeping It Fresh
The Pitch: You don't know how it drives me nuts when the chips, bread, produce bags and more are left open in the pantry and fridge. So, I can really get my OCD on when it comes to stocking up on bag clips. Calibre International (asi/43442) offers a twist, so to speak. The Mini Cincher (item K-136) cinches small- to medium-sized bags and pricing starts at: 150; 0.69-R. This is obviously a good choice for supermarkets, delis, produce stands, etc. Click here: http://www.highcaliberline.com/searchproducts.php.
The Bottom Line: Cinch in a pinch.
ADVERTISEMENT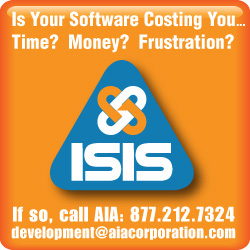 What a Character
The Pitch: By now, dear readers, you realize I'm very cultured (why are you laughing at that?). So here is your history/foreign language lesson for today: Apparently, the word "caricature" comes from the Italian verb meaning "to load" (because the artist loads in as much meaning as possible to the portrait). Well, Webb Company (asi/95838) will load someone's photo, in caricature form onto sugar-free peppermints and put them into a tin for you. Just send a clear photo of anyone's face. These are a super-fun idea for weddings, graduations, parties and other special events. You can get a free sample when it's shipped on your shipper number. Email for more information: info@webbcompany.com.
The Bottom Line: Photo finish.
It's Over Your Head
The Pitch: This time of year, one day it's 72 degrees and sunny, the next it's 55 and rainy. Which brings me to a very important point (and don't I always have one?): You never know when you will need an umbrella. AAA Umbrella Co. (asi/30023) offers a nifty super-flat, mini folding version that comes with a gift case to boot. Item PC-1 can fit in a purse or briefcase and pricing starts at: 50; $15-P. Wouldn't it be nice if hotels and retail shops had these on hand for rainy days? They could give them out to customers and guests as a practical and useful keepsake. See it here: http://www.aaaumbrella.com/prod_det.asp?prodid=107.
The Bottom Line: Rainy-day companion.