Sales Tip of the Week
We're havin' a heat wave and I am loving it, buddies (90 degrees today!). I even polished my toes with a hot pink color called "No Spain, No Gain" and I actually had to put the AC on at home. But nothing is going to cool down this edition of Hot Deals. Enjoy! Send your feedback directly to: khuston@asicentral.com. It may be published in a future issue of Advantages magazine. For free information on products featured in Advantages, click here: www.advantagesinfo.com.
– Kathy Huston, editor 

ADVERTISEMENT


The Joe Show: Hot Products

In this episode of The Joe Show, Counselor Managing Editor Joe Haley shows off some of the newest executive gift items to hit the ad specialty market. Have clients looking to honor big-time award winners? Check out these items. 

Click here to see this executive gifts edition of The Joe Show.

Want more videos? Subscribe now to our YouTube videos. 
ADVERTISEMENT

ADVERTISEMENT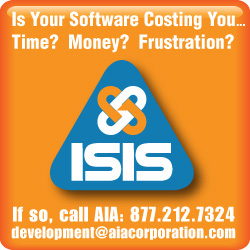 Travel Companion
The Pitch: In our "are they kidding me?" news this week, Spirit Airlines has announced they will start charging for carry-on bags August 1. Yes, you read it here first (or maybe not). They will not charge for your purse or laptop bag, however … hey, thanks! Well, to ease everyone's pain, I bring you a travel comfort kit from Hit Promotional Products (asi/61125). Item #9446 includes a neck pillow, eye mask, four compressed towels and ear plugs, all in a drawstring bag and pricing starts at: 100; $3.67-R. It's the perfect idea for all your travel-related clients and promotions and would also be a nice touch for sales incentive trip packages too. See it here: http://www.hitpromo.net/products.php?proID=9.
The Bottom Line: Get packing.
Take a Chill Pill
The Pitch: May is National High Blood Pressure Education Month and you can help spread the word with item #7005 from Firstpoint International (asi/54405). It's a blood pressure guide and record keeper that includes tips on healthy eating, ways to exercise and more. Great idea for health-related clients and organizations. Also think about senior centers, adult communities and pharmacies. Pricing starts at: 300; 0.47-R. Click here: http://www.betterlifeline.com/.
The Bottom Line: Calm, cool and collected.
ADVERTISEMENT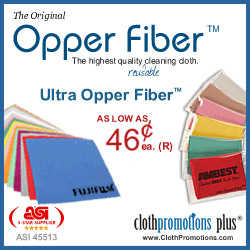 Have a Blonde Moment
The Pitch: I was reading yesterday that one study found that blondes really do have more fun, make more money and marry richer men. Hmm … maybe it's not too late for me to become a "natural" blonde. At any rate, AlightPromos.com (asi/34194) offers imprinted light-up flashing hair braids that come in blonde and then some, including black, blue, pink, green and purple. They are packed 24 per box and are attached with a clip. These are fun for any teen-related promotion and all kinds of special events and parties. Pricing starts at: 500; $2.29-R. Go here: http://www.alightpromos.com/.
The Bottom Line: Hip clip.


Swell Gel
The Pitch: You cannot go wrong with pens. They work for any promotion and you can never have too many, am I right? And Cedar Crest Manufacturing (asi/44368), a "team of energetic, motivated industry veterans, with over 80 years of experience," according to their Web site, offers a medium-point gel version. It's reasonably priced starting at: 300; 0.70-P. It comes in red, blue or black ink. Check out item JAV350 and all other pens, and read the interesting story of how this company was formed at: www.cedarcrestmfg.com.
The Bottom Line: Signature selection.

Nominate Your Company for the Best Places To Work Contest
For the third year in a row, Counselor is setting out to identify the industry companies that employees simply love to work for. These are the distributors and suppliers that have a loyal work force and that provide a work environment which employees want to go to every morning.


Counselor will be unveiling its second-annual Best Places To Work issue in September, and it will undoubtedly include an elite list of industry companies. Do you want your company to be considered? Getting involved is easy – and it's completely free to participate. The only necessary qualification is that a company has at least 10 employees. To nominate your company, or any others in the market that you think deserve to be recognized, simply click here. Also, there's no risk to participating. Only the honorees – those companies with the best scores from the survey – will be published in Counselor.

So, don't delay. Click here to register your company to be considered for one of the most exclusive lists in the ad specialty market: Counselor's Best Places To Work.



Advantages is bringing over 60 top suppliers to a city near you. 
Come to the industry's largest and most popular traveling show, the ASI Advantages Roadshow. For a list of cities and dates, visit http://advantagesroadshow.com/. Admission is free for all distributors and salespeople! 

SPONSORED BY


Advantages™ Hot Deals is a trademark of the Advertising Specialty Institute. You were sent this newsletter as a benefit of your ASI membership. Copyright 2010, ASI. All Rights Reserved. 
If you'd like us to send Advantages Hot Deals FREE to anyone else at your company (or to your off-site sales reps), go to www.asicentral.com/newsletters and complete the online form.
Interested in advertising in Advantages Hot Deals? Send an email to ddienna@asicentral.com
Click here to subscribe to Advantages™ magazine. 
Advertising Specialty Institute®, 4800 Street Road, Trevose, PA 19053