Sales Tip of the Week
Hi, everybody. After a few days of hot-and-sunny 90-degree weather, we are back to April showers. However, I'm still here to bring you the sunny side of sales ideas. Send your feedback directly to: khuston@asicentral.com. It may be published in a future issue of Advantages magazine. For free information on products featured in Advantages, click here: www.advantagesinfo.com.
– Kathy Huston, editor 
ADVERTISEMENT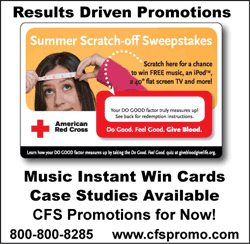 Clean Up (hand sanitizer)
The Pitch: It's times like these that make you wish you had some sanitizer handy. Garyline (asi/55990) has special pricing on a one-ounce press-top bottle of hand sanitizer; plus it's made in the USA. There is no market that couldn't use this, but in addition to the obvious health-care clients, think about mass transportation, grocery stores (you don't know who's been handling those carts), and more. Starts at: Qty.-500; list price-$1.15; price code-R. Web address: www.garyline.com. Expires 6/30/09.
The Bottom Line: Nip it in the bug.
ADVERTISEMENT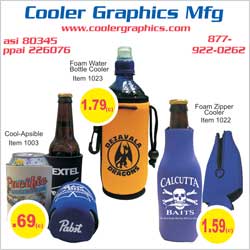 Open Up (umbrella)
The Pitch: I like this idea– and not just because it's rainy here today. Everyone needs an umbrella at some point (well, unless you're a fish), and Prime Line (asi/79530) has an umbrella in a can. Item PL-5400 is a lightweight and compact nylon umbrella that opens up to 37 inches. It's packaged in a matching nylon sheath, silver metal tube and gift box. Pricing starts at: Qty.-50; list price-$11.75; price code-R. You can see it at: www.primeline.com.
The Bottom Line: Precipitation protection.

Dinner Plans (meal decision die)
The Pitch: This is kind of cute and it's from Leeds' (asi/66887) $5-and-under line, Gusto! Item 6630-06 is a wooden die with five answers to help you decide what to have for lunch or dinner: Order take-out, make reservations, serve leftovers, fix a home-cooked meal or go vegetarian. Personally, I would will it to land on take-out or reservations, but that's beside the point. Pricing starts at: Qty.-144; list price-$2.40; price code-P. Markets this might be good for: Restaurants, supermarkets, vegetarian clubs, moms' groups and more. See it at: www.leedsworld.com.
The Bottom Line: Try the die.
ADVERTISEMENT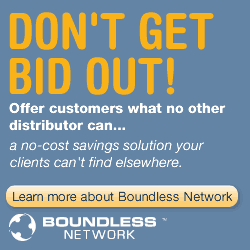 Play Footsies (tan-through flip flops)
The Pitch: You've seen sandals that leave your client's logo in the sand. But Tronix LLC (asi/92230) has flip flops (Tanz Sandals) that actually tan your client's logo onto the wearer's foot through a cut out in the strap. Pretty cool! These are a fun idea for college kids, bridal parties, teams and company picnics. Pricing starts at: Qty.-200; list price-$19.99; price code-S. Check them out at: www.tanzsandal.com.
The Bottom Line: It's a tan tattoo. 

ADVERTISEMENT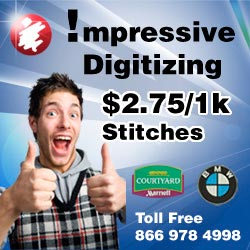 Soda Fountain (um, soda, what else?)
The Pitch: I have to pat myself on the back (there, I just did), because I am finding some doozies today. Jones Soda Co. (asi/63541) has flavored soda and you can put custom labels on the bottles with photos, images or logos, and you can also add approximately 40 words of text on the back above the nutrition facts. There are 24 bottles to a case and pricing starts at: Qty.-10; list price-$60; price code-T. Think of these for trade-show giveaways, weddings and other special events, band and concert promotions, graduations and more. See for yourself at: www.myjones.com.
The Bottom Line: Fizzy fun. 
Advantages is bringing over 60 top suppliers to a city near you. 
Come to the industry's largest and most popular traveling show, the ASI Advantages Roadshow. For a list of cities and dates, visit http://www.asishow.com/advroadshow/. Admission is free for all distributors and salespeople! 
Advantages™ Hot Deals is a trademark of the Advertising Specialty Institute. You were sent this newsletter as a benefit of your ASI membership. Copyright 2009, ASI. All Rights Reserved. 
If you'd like us to send Advantages Hot Deals FREE to anyone else at your company (or to your off-site sales reps), go to www.asicentral.com/newsletters and complete the online form.
Interested in advertising in Advantages Hot Deals? Send an email to ddienna@asicentral.com
Click here to subscribe to Advantages™ magazine. 
Advertising Specialty Institute®, 4800 Street Road, Trevose, PA 19053