SPONSORED BY



Sales Tip of the Week
Hello, gorgeous (yes, of course I mean you!). They say there are only two sure things in life, death and taxes -- especially today -- but might I add, getting this weekly e-mail from yours truly is also a pretty sure bet. Enjoy this edition and send your feedback directly to: khuston@asicentral.com. It may be published in a future issue of Advantages magazine. For free information on products featured in Advantages, click here: www.advantagesinfo.com.
– Kathy Huston, editor 
ADVERTISEMENT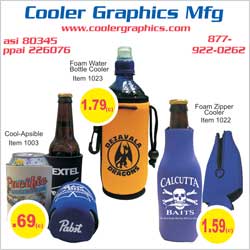 Golf & Taxes
The Pitch: This Tax Day, let's think about your golf-related clients. "Kathy," you're thinking, "how do the two even belong in the same thought?" Well, Navika USA Inc. (asi/73503) says, "Golf is a lot like taxes. You drive hard to get to the green and end up in the hole." (Yes, folks, I'm here all week; don't forget to tip your waiter.) In fact, they have even put that sentiment on a coffee mug. Item Gi020 would be perfect in a tournament goodie bag, or how about revving up the players before their first round with a nice cup of joe in a take-home mug? Pricing starts at: Qty.-25; list price-$6.67; price code-R. Web address: www.navika.com.
The Bottom Line: Take a swing.
ADVERTISEMENT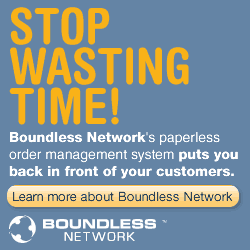 Game On
The Pitch: If you're not a fan of kids whining about being bored on the beach, you will love this product as much as I do. Item LT-3603 from Prime Line (asi/79530) is a 100% cotton blue beach towel with a Tic-Tac-Toe board printed on it. It includes 10 game pieces and comes in a drawstring mesh bag. It's just right for all your summer promotions. Think: company picnics, travel agents, kids' clubs and camps, and family destinations. Pricing starts at: Qty.-50; list price-$10.95; price code-R. Web address: www.primeline.com.
The Bottom Line: X marks the spot (so does O). 

Now (Don't) Hear This!
The Pitch: Speaking of whining kids, there are some noises we just want to keep out of our tender little ears. Things that spring to my mind from personal experience: monster trucks, my husband's snoring, and my teenagers playing their amped-up electric guitars and drums in my basement/a.k.a., Teenage Wasteland. Custom HBC Corp. (asi/47934) has the product to do the trick. Item #00222-000 is a pair of hexagon-shaped disposable earplugs in an imprinted carton. They protect against hearing damage. Great for clients in the trucking industry, monster truck rallies, music schools (as a funny gift to parents) and more. Plus, you can get next-quantity pricing by using promo code PC-RB0209. Web address: www.customhbc.com. Expires 4/30/09.
The Bottom Line: Plugged up. 

You Say Potato
The Pitch: I suppose it's no surprise that the Idaho Potato Commission has found that potatoes are Americans favorite vegetable. That's kind of like me declaring that Americans' favorite people are named Kathleen. At any rate, I do love this versatile veggie and Publications Intl Inc. (asi/80008) has a hot item for every spuds lover. Item #2177000 is The Potato Cookbook, a board book, shaped like a potato. You will have to call the supplier for pricing, but this is a different idea for giveaways at farm markets, grocery stores (in the produce section; free with potato purchase!), home stores that sell grills and barbecue supplies, and cooking schools. Web address: www.pubint.com.
The Bottom Line: Very a-peeling.


Holy Hannah!
The Pitch: Hannah Montana mania is back in full swing, with the new movie debuting last weekend and fans going bonkers. I'm determined to get my niece to teach me the Hoedown Throwdown, ya'll. Yes, tweens and teens (and women in their 40s) are a very enthusiastic bunch, so it pays to know this market. In our upcoming May issue of Advantages magazine, we will feature an article on targeting this demographic. One thing I can tell you, you can't go wrong with glitter. Snugz USA (asi/88060) offers its "Z" Collection DivaZ line of glittering lotions and lip balms. Item DLCC is almost 2 ounces of sparkle lotion in a clear oval container with white flip-top cap and carabiner. Pricing starts at: Qty.-100; list price-$3.15; price code-R. Web address: www.snugzusa.com.
The Bottom Line: A teen sensation.

From the ASICentral Team
The "Find a Supplier" area of ASICentral – which allows you to quickly locate an ASI Supplier – has been improved and it sure is sweet! Now, when a supplier places an ad in the print Register®, their listing in the supplier search on ASICentral.com is also updated, including logo, quick contact link and premium placement.


You can now view actual ads, rate a supplier more easily, access contact information and web site, and much more. If you haven't already checked it out, click here. (NOTE: Must be logged in.)


Got questions, comments or any type of feedback regarding anything ASICentral, don't hesitate to contact us at feedback@asicentral.com. Also, follow ASICentral at: 
Advantages is bringing over 60 top suppliers to a city near you. 
Come to the industry's largest and most popular traveling show, the ASI Advantages Roadshow. For a list of cities and dates, visit http://www.asishow.com/advroadshow/. Admission is free for all distributors and salespeople! 
SPONSORED BY


Advantages™ Hot Deals is a trademark of the Advertising Specialty Institute. You were sent this newsletter as a benefit of your ASI membership. Copyright 2009, ASI. All Rights Reserved. 
If you'd like us to send Advantages Hot Deals FREE to anyone else at your company (or to your off-site sales reps), go to www.asicentral.com/newsletters and complete the online form.
Interested in advertising in Advantages Hot Deals? Send an email to ddienna@asicentral.com
Click here to subscribe to Advantages™ magazine. 
Advertising Specialty Institute®, 4800 Street Road, Trevose, PA 19053