SPONSORED BY


Hey, guys and gals…next Wednesday (4/15), I will not only be bringing you Hot Deals and my weekly sales tip, but I'm also moderating a Webinar, titled, "30 Sales Ideas in 60 Minutes." Don't worry, I will be hitting a happy hour or a wine bottle after work that day, but if you already have your taxes done and you'd like to partake in our timely biz-boosting tips, register at:

ADVERTISEMENT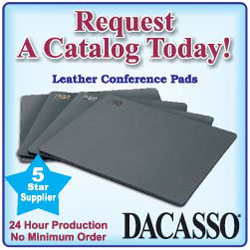 Power Balls
The Pitch: I was watching Morning Joe before work today (I love that show), and there was a commercial that said you can fit 14 golf clubs in a golf bag. I don't know what to do with that information, but I do know that I should share this interesting golf-related news with you: Beginning April 15, TaylorMade Golf is offering a $50 gift card for each purchase of a dozen TP Red and/or TP Black balls with a corporate logo and a $30 gift card for each purchase of a dozen Burner TP and/or Burner balls with a corporate logo. The promotion ends July 30. For more information on the program, go to: https://giftcard.tmag.biz/faq.
The Bottom Line: That's how they roll.
ADVERTISEMENT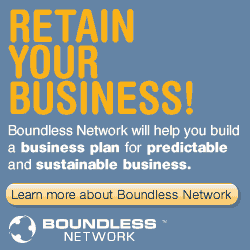 B.O. Business
The Pitch: You know, I'm always reading (hence my career as an editor) and I come across some interesting tidbits for sure. According to a study conducted by the Monell Chemical Senses Center in Philadelphia, women are more attuned to the stench of body odor than men. Go figure. Guys, take heed; you are never too busy to spruce up. Providence (asi/79980) has the perfect thing to keep any on-the-go guy refreshed. Item GK-101 is a men's travel kit with reusable bag that includes deodorant, shaving cream, twin blade razor, pull-apart toothbrush, toothpaste, comb, citrus body wash, Juniper conditioning shampoo, two safety pins, two Shout packets, two cleansing towelettes, two bandage strips, and pain reliever. The travel bag has several compartments and a hanging strap too. Pricing starts at: Qty.-25; list price-$24.95; price code-R. Web address: www.providenceline.com.
The Bottom Line: The fresh prince.


How Does Your Garden Grow?
The Pitch: On yesterday's ASI Tuesday Morning Radio Show (www.asicentral.com/radio), we talked about gardening as a hot trend; specifically, edible gardens (possibly inspired by First Lady Michelle Obama's planting her own at the White House). We have too many varmints around to have such a garden at our home. A couple of summers ago my husband even sprayed deer urine around to repel them and let me tell you, it wreaked for a few weeks. However, for those with such an inclination for veggie gardens, Bentley Seed's Inc. (asi/39875) offers Grow Stix, with choice of flower or vegetable seeds to grow in soil. They have a natural wood base with seeds adhered with water based glue. Just stick them in soil, water and the plant grows alongside your client's message. They are environmentally friendly and remember, Earth Day is coming. Pricing starts at: Qty.-500; list price-38 cents; price code-R. Web address: www.bentleyseeds.com.
The Bottom Line: Sticks, no stones.
Green Machine
The Pitch: While we're on the subject of Earth Day, four out of five Americans are still buying pricier green products, despite the recession, says the 2009 Cone Consumer Environmental Survey. Good news all around. Econscious (asi/51656) has a great line of fashion-forward, eco-friendly wearables and totes, including #3000, a blank women's jersey, classic-fit, enzyme-washed, short-sleeve T-shirt made of 100% organic cotton, 4.4 oz. Pricing starts at $8.92-R. Web address: www.econscious.net.
The Bottom Line: Planet-loving profits.

Reel 'Em In
The Pitch: My husband is away on business, so last night I did some marathon TV-watching in bed; American Idol, followed by Dancing With the Stars results show, followed by some cable news, followed by a sneak preview of The Real Housewives of New Jersey (oh my gawd!). The only thing missing was some popcorn (I was eating raw string beans, trying to be healthy, but that didn't curb my carb craving.) I could have used some midnight snacks from Mid-Nite Snax (asi/71685). I like item #FT-2, butter popcorn in a tin that looks like a film reel. This would also be great for any movie-themed promotion or to present to any client with star quality. Pricing starts at: Qty.-50; list price-$14; price code-R. Web address: www.midnitesnax.com.
The Bottom Line: Pop your sales.


Advantages is bringing over 60 top suppliers to a city near you. 
Come to the industry's largest and most popular traveling show, the ASI Advantages Roadshow. For a list of cities and dates, visit http://www.asishow.com/advroadshow/. Admission is free for all distributors and salespeople! 
SPONSORED BY


Advantages™ Hot Deals is a trademark of the Advertising Specialty Institute. You were sent this newsletter as a benefit of your ASI membership. Copyright 2009, ASI. All Rights Reserved. 
If you'd like us to send Advantages Hot Deals FREE to anyone else at your company (or to your off-site sales reps), go to www.asicentral.com/newsletters and complete the online form.
Interested in advertising in Advantages Hot Deals? Send an email to ddienna@asicentral.com
Click here to subscribe to Advantages™ magazine. 
Advertising Specialty Institute®, 4800 Street Road, Trevose, PA 19053