SPONSORED BY



Sales Tip of the Week
It's a day for fooling, and I would be remiss if I did not engage in some kidding around. Intertwined in this issue, I will write about things that are true and those that are just part of my tomfoolery (kathyfoolery). You can email me and let me know which entries you think are fact and which you think is plain old malarkey. All products included herein, however, are legit, so never fear, my dears. Enjoy! Send your feedback directly to: khuston@asicentral.com. It may be published in a future issue of Advantages magazine. For free information on products featured in Advantages, click here: www.advantagesinfo.com.
– Kathy Huston, editor 
ADVERTISEMENT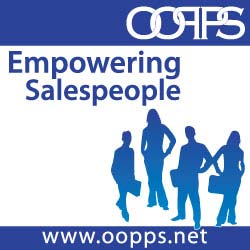 Quick Thinking
The Pitch: Did you hear about the turtle that swam his way to the turtle hospital when he was sick with a bacterial infection? I'd say this was no slow turtle. Bacterial infections are less of an issue – for people anyway -- when you have the new anti-microbial retractable ballpoint pens from Shepenco (asi/186850) (item PAST-1). Perfect for hospitals, schools, offices and anywhere germs run rampant. Pricing starts at: Qty.-250; list price-69 cents; price code-P. Web address: www.shepenco.com.
The Bottom Line: Sales will go swimmingly.

ADVERTISEMENT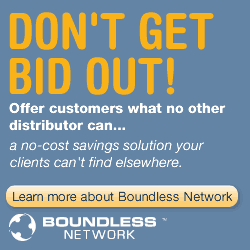 Geek Speak
The Pitch: Apple Computer geek Steve Wozniak danced his way to the leader board this week on "Dancing with the Stars." Perhaps you can send congrats through All-in-One's (asi/342556) new optical mouse that flips open to reveal Skype Internet phone. Get Internet phone functionality for low or no-cost calling via Internet-based phone services, including Skype. PC and Mac compatible, these come individually boxed with batteries, CD with PC software, headset and user manual. Item AIO-PMM96 starts at: Qty.-25; list price-$29.99; price code-R. Web address: www.allinoneline.com.
The Bottom Line: Phone it in.



Hey, Fat Head!
The Pitch: At least as far as intelligence goes, thin is not in. A new study suggests people with thick brains are smarter. However, even a person of average intelligence could benefit from How to Attract Money Using Mind Power, by James Goi Jr. The book is available through The Premium Book Co. (asi/79369). In 20 short chapters, the science of attracting money is presented in a simple, straightforward way. Item PBC288 is just right for any market these days, but think about business schools, the financial sector and up-and-coming entrepreneurs. Pricing starts at: Qty.-48; list price-$10.60; price code-R. For more information, email: sales@promobookstore.com.
The Bottom Line: Read it and reap.

Think Positive
The Pitch: Anoop Desai has left "American Idol" to star in "Slumdog Millionaire 2." I had high hopes for the boy's singing career, but you can still hear uplifting singing, courtesy of Soundline LLC's (asi/88241), "A Fonzi Scheme: Return to Happier Days." And as corny as that title sounds, you can't help but smile while you're wincing, can you? The CD was created to help everyone out of the negative slump we are currently experiencing. Songs include the theme from "Happy Days," "Shiny Happy People," "Smile" and "Happy Trails." Pricing starts at a quantity of 500 at $5.95. Check it out at: www.soundline.com.
The Bottom Line: For the record.

Get a Job
The Pitch: About 40 out-of-work people met up for the Unemployment Olympics in New York recently. There, they played Pin the Blame on the Boss and various other stress-relieving games. You might work on one of these in your own neighborhood (think about recruiters, career specialists and resume writers). Item #0987-8 from Special Favors (asi/88574) could be a great giveaway. Job Hunting for Dummies is a palm-size hardcover book that's fun for anyone just entering the job market or career professionals who need a change. Wisdom from the CEO of the world's largest specialized staffing firm is broken down into quick tips covering everything from applying for a position to completing the perfect interview. Pricing starts at: Qty.-50; list price-$6.26; price code-T. For more info, email: sales@asi88574.com.
The Bottom Line: Work it.

From the ASICentral Team
Here at ASI, we film thousands of hours of video, most of which ends up on the cutting room floor never to see the light of day ... until now! Ladies and gentlemen, ASICentral proudly presents for your viewing pleasure Bloopers: Not Seen on ASI-TV! Don't miss "The Joe Show's" cantankerous Joe Haley sporting a way-too-tight gold jacket and Editor-in-Chief Melinda Ligos doing her best Dancing Queen routine. Watch it now and Read more about it in the ASICentral Team Blog.


Advantages is bringing over 60 top suppliers to a city near you. 
Come to the industry's largest and most popular traveling show, the ASI Advantages Roadshow. For a list of cities and dates, visit http://www.asishow.com/advroadshow/. Admission is free for all distributors and salespeople! 
SPONSORED BY


Advantages™ Hot Deals is a trademark of the Advertising Specialty Institute. You were sent this newsletter as a benefit of your ASI membership. Copyright 2009, ASI. All Rights Reserved. 
If you'd like us to send Advantages Hot Deals FREE to anyone else at your company (or to your off-site sales reps), go to www.asicentral.com/newsletters and complete the online form.
Interested in advertising in Advantages Hot Deals? Send an email to ddienna@asicentral.com
Click here to subscribe to Advantages™ magazine. 
Advertising Specialty Institute®, 4800 Street Road, Trevose, PA 19053