Cool, Charismatic and Paying it Forward
Friday March 4, 2016 | Filed under: Community, Industry Initiatives, Members, News About ASI
If you read nothing else this week, I urge you to peruse the stories of the innovators and game changers who made the 2016 Counselor Hot 25 list.
You'll find entrepreneurs like Bayo Simmonds, the rock-star owner and founder of the apparel company Assertive Creativity (asi/37166), who was born in Brooklyn to a Nigerian father and a mother from St. Thomas. He's passionate about this industry and determined to succeed.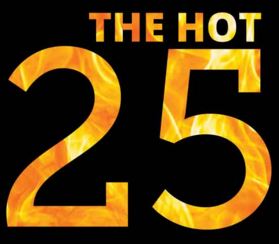 You'll also find Dat Dang, president and founder of supplier firm Chao (asi/48102), which brings a truly unique product to the industry: artful, customized pop-up greeting cards. Dat immigrated to the U.S. as a seven-year-old following the Vietnam War, and Chao is now one of Inc.'s 5,000 fastest-growing companies.
Although I could have highlighted any one of the creative business leaders on this year's Hot 25 list (#CounselorHot25), I'm singling out Bayo and Dat because they represent the future of our industry. They're young – and they don't look like everyone else I see on the trade show floor.
Back in 2012, I challenged the audience at the ASI Power Summit to hire one minority sometime in the next year. "Don't hire someone like me," I said. "We don't need more 50-year-old white males!" If every top distributor heeded my call for greater diversification and hired and trained a minority, in five years we'd have 25,000 experienced representatives courting new business.
We may not be there yet, but I was heartened by the people on our 2016 list, which is a mix of industry veterans and newcomers, children of industry legends and heads of overseas companies. Also of note: our list also includes 13 female business leaders. Considering that women overall currently hold a paltry 4% of CEO positions at S&P 500 companies the number on the Hot 25 list is truly impressive.
Will hiring more minorities and women automatically boost your bottom line? Of course not. But as study after study tells us, people tend to trust and buy from people who look like them, culturally and ethnically. So it's good economic sense for every company in this industry to take an aggressive stance on shaking things up.
It may not make a huge difference this year, but it will as soon as the next generation comes of age. More than half of the nation's children are expected to be part of a minority race or ethnic group by 2020 – four short years from now – the U.S. Census Bureau reports.
Who will relate to – and sell to – them? Happily, many people on Counselor's 2016 Hot 25 list. I'm proud of that, and you should be too.
The results and more info on all our winners are in the March issue of ASI's award-winning Counselor magazine, and profiles and photos of all winners are available online.
Check out their stories. They're inspiring – and they also contain a ton of smart business advice, like this nugget from industry veteran Jill Stirnkorb, BIC Graphic's vice president of inside sales: "Email, social media and all the technology in the world does not replace a good phone call or face-to-face meeting."
When she started at BIC, Jill was only the third female in the sales force. It's a big part of the reason why she mentors younger women today. She's paying it forward. And you should too.