Connect With ESP Chat
Friday May 6, 2016 | Filed under: Community, Guest Blog, Members, News About ASI
A guest blog from ASI CTO Armughan Rafat:
Imagine the business value in obtaining instant access to 50,000 people who understand exactly what you do day in and day out – like-minded people who can answer questions, provide resources and even help you advance in your chosen field.
That's the potential of ASI's latest resource – ESP Chat, an online community a click away in ESP Web®. I'm proud to say ASI is the first in the industry to offer supplier-hosted chat rooms.

ESP Chat represents a terrific opportunity for distributors to get quick answers from suppliers and for suppliers to build stronger business relationships with customers. As an added bonus, it's also a place for anyone in the promotional products industry to get to know each other.
In the meantime, I urge you to learn from each other, share your experiences, suggest hot products and alert others to new industry trends. Spread the buzz throughout the community – the world-wide community. Like Facebook, ESP Chat is a powerful social networking tool.
Let's say you're a distributor searching for a product in ESP and have a question. Instead of stopping to make a phone call or shoot off an email, click on "Chat with supplier" and go right into the supplier's chat room.
I promise – it's easy. Distributors can click here to download an overview of ESP Chat and here for a growing list of major suppliers already hosting chat rooms.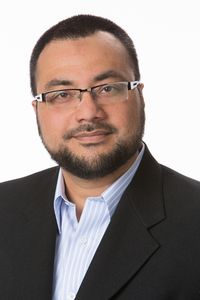 And suppliers can click here to watch a short video overview of the benefits of hosting. Suppliers savvy enough to host their own chat room will have a leg up on the competition, as numerous studies show most customers prefer chat over email and phone.
What I love most about ESP Chat is its direct integration into ESP. You enter with a single click and can reply, post an ESP product, pic or even an emoji. The first day ESP Chat was available, I scrolled through numerous conversations, watching live as distributors queried suppliers on product availability, color, size and deadline.
But when you want a private chat, simply select that option.
Think about the last time you called a company needing support or answers. How many times have you spent 15 minutes or more on hold only to get cut off? It's frustrating.
With chat, you shoot off a question and either wait for an immediate response or check back later when you have time.
Maybe it's because I'm in IT and generally wedded to my computer and device, but I find chatting on the phone more time consuming. With chat, I feel like I'm in my element. Getting quick answers feeds my instant-gratification side.
Right now, we have 24 distributor-only rooms available, plus a general ESP discussion room that's open to everyone.
Like any online communication tool, there are limitations. Suppliers might not be online when a question is sent, but it's in their best interest to answer as soon as possible.
Chat is not the communication method of the future – it's the communication method of now.