Love Thy Neighbor
Saturday June 20, 2015 | Filed under: Community
One of my earliest memories is from a shopping trip to a G.C. Murphy store in downtown Columbus, Indiana. This dime store, as discount stores were called then, had bikes and fun toys, but the most exciting part was the wooden escalator, which went up from the basement level (You walked down the adjacent stairs).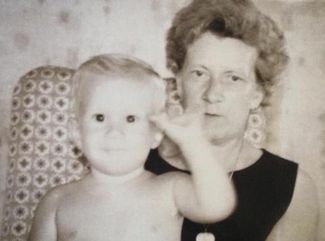 One day, as I held my mother's hand and stepped onto the clanging escalator to ride up, I heard another mother explain to her crying son that, no, they couldn't ride the escalator, because it was for whites only.
When we arrived at the top, we waited for the mother and son to climb the stairs. Mom released my hand and told me not to move. She picked up the little boy, walked him down the stairs, turned and walked onto the escalator, carrying him. He was thrilled. His mother cried.
I was totally confused, but asked mom about it later. She quoted scripture: "Thou shalt love thy neighbor as thyself." Here we are, probably 48 years after that escalator ride, and we still don't seem to have learned that simple lesson. May God forgive us but teach us. Time is short.
When mom was in her early 80s, I asked about a lot of things. One was her view on race. I had never seen her treat anyone differently on any basis, including the color of their skin. She told me her mother was her role model.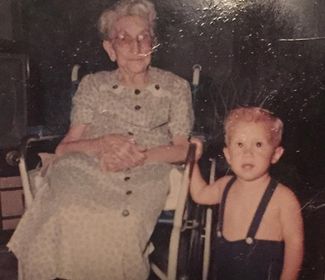 Grandma and grandpa were sharecroppers, living in a farmhouse with their 12 children and managing a farm for another family. The farm hands were white and black. One day, in the late 1920s, my very young mom was helping serve food to workers sitting on picnic tables in the front yard. One of the white farm hands told grandma that he didn't want to eat next to non-whites (he used a different word).
Grandma, my mom told me, had a quick reply: "Great. He doesn't want to eat next to you, either. But he won't have to, because you're getting off this property and heading down the road!"
Mom never saw him again, and those tables were always integrated, with no questions asked, from that moment forward.