Get Pumped for ASI Long Beach
Friday March 20, 2015 | Filed under: ASI Shows, News About ASI
At first, I didn't think I had much in common with Jillian Michaels, an LA-based entrepreneur who built a successful business around fitness and motivation. Then I learned that she, too, was an overweight child. Now, I can't wait to share the stage with her at ASI's Long Beach show and to ask her about her incredible journey from unhappy childhood to creator of her own fitness franchise.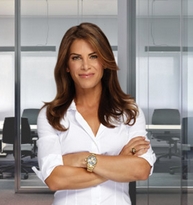 Our Q&A takes place Thursday, March 26, 9:30-10:15 a.m. And if you'd like to meet her afterward, there are still tickets available for a meet and greet before the show floor opens. I'm sure any entrepreneur or small-business owner who attends will come away inspired to put down the potato chips and grow their business (instead of their waistline).
The show is once again at the Long Beach Convention Center, in Halls A and B, starting with Education Day from 12-4 on Tuesday. Exhibit days are Wednesday and Thursday.
I'm delighted we're also welcoming 10 distributor meeting groups that chose to hold their big gathering at an ASI event. I hope to see as many of you as possible in Long Beach, so if you see me dashing down the hall, please say hello. And don't forget to tweet using hashtag #ASIlongbeach.
I know everyone will spend most of their time checking out the many classes and browsing the show floor for 2015's newest products. For a refresher course on all that ASI's ESP® has to offer, I suggest a brand-new Power Session called "Getting the Most Out of ESP: 20 Tips in 20 Minutes," 4-4:30 p.m. Wednesday and 11-2 p.m. Thursday on the show floor with ASI's Joan Miracle.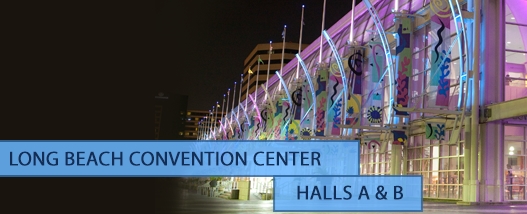 We introduced a number of new events at our 2015 shows, and Long Beach is no exception. Here's a recap of some fun networking activities you can join to meet one-on-one with other distributors and suppliers:
Tues., March 24
Explorers Club: 2-4 p.m. $35. Stand-up paddle boarding: Meet at Hyatt Regency Long Beach lobby entrance at 1:30 pm. Host: Editorial's C.J. Mittica.
Good Spirits Club: 7 p.m. $20. Light apps and a flight of six craft brew samples at The Yard House. Hosts: Editorial's Melinda Ligos, Joe Haley and Nate Kucsma. Meet at the Yard House.
Wed., March 25
Yoga Club: 6:30 a.m. $10. Room 104C at the Convention Center. Host: Kaushika Kansara of ASI Show®.
Runners Club: 6:30 a.m. $10. Run starts at Hyatt. Host: Hilary Dolphin of ASI Show.
Thurs., March 26
Pizza Party: 12-1 p.m. in Booth 236. Come by for a free slice.
When you need a break, stop by our new Social Lounge in Booth 459, where you can kick back in easy chairs and view a big screen with all show-related social media posts and pics.

It's also where you can check out the ASI Promocar, a Mazda we covered inside and out with hundreds of promo products in a nod to the industry's creativity. You're welcome to sit inside, take pics – and post the hashtag #ASIpromocar. Wish us luck: After Long Beach, ASI's PR manager, Dawn Marie, is driving the car about 2,700 miles cross country as a far-out example of our industry's ingenuity. You can follow the Promocar's progress on www.asicentral.com and ASI's Facebook and Twitter pages.

All in all, Long Beach is shaping up to be an exciting show. And after the winter we've experienced here in the East, I know I'm looking forward to sunny skies and warmer temps. See you there!