Game On in Dallas
Wednesday January 28, 2015 | Filed under: ASI Shows, News About ASI
Since I live and work so close to Philadelphia, I've become a big fan of the Eagles football team. In 2005, I was even lucky enough to watch them play in Super Bowl XXXIX against the New England Patriots in Jacksonville, Florida – a very big deal for someone whose high school was too small to support its own football team.
Now I'm gearing up for a Q&A with one of the greatest players of our time, three-time Super Bowl champ and former Dallas Cowboys quarterback Troy Aikman, who graciously agreed to step in as a last-minute keynote speaker at the ASI Show® in Dallas. I'll interview Aikman, an Emmy-nominated FOX sportscaster, Thursday, February 5, at 8:30 a.m. at the Kay Bailey Hutchison Convention Center, on the final day of our three-day show.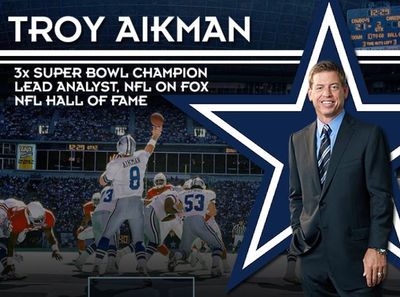 If you have any questions for Troy, please post a comment or email me at tim.andrews@asicentral.com.
Most recently, Aikman jumped into the fray over the "deflategate" controversy, going so far as to call for severe punishments for Patriots quarterback Tom Brady and head coach Bill Belichick for those deflated footballs. I like a guy who speaks his mind and can't wait to see what else he has to say about life on and off the field.
Aikman is sure to have some great stories about working for one of the most recognizable brands in the world and how he transitioned from one successful career to another without missing a beat.
In addition to the Q&A, Dallas offers a ton of other highlights:
Concurrent Education Programs, with 45 courses on Tuesday's education day, 9 a.m.-4:25 p.m., with all sessions qualifying for points toward the ASI Certification Program.
The Joe Show Live Tuesday morning, hosted by Joe Haley.
The new Explorers Club, featuring rock climbing at Summit Gym, and the Diner's Club at Bolsa Dallas on Tuesday.
The new Yoga Club and Runner's Club on Wednesday.
Gala celebration at Eddie Deen's Ranch Wednesday night.
Click here for the complete schedule with times, etc.

If you see me in Texas, please be sure to stop me and say hello.