Fall Fashion: Can You Dig It?
Monday September 21, 2015 | Filed under: Community, Guest Blog, News About ASI
Our annual Style Issue and high-fashion shoot for Wearables is an exercise in ambition. Instead of everyday polos and T-shirts, we challenged preconceived notions of promotional apparel. It's Fashion with a capital 'F.'
The bar was high, but I think we surpassed expectations. Last year, we created a life-sized background, plastered it to the ground and wired a camera to the ceiling, 14 feet high. Designer Conrad Booker conceived an original line of clothing for industry decorators to bring to life and the 15-hour shoot culminated in a gravity-defying (and award-winning!) fashion spread.
The question this year, obviously, was "How can we top that?"
The answer: Be dramatically different.
Echoing leading fashion pubs like Vogue and Harper's Bazaar, the 2015 fall fashion shoot featured a minimalist set design that showcased the amazing 1970s-era clothes (the year's biggest runway trend) and floral multimedia decoration. We combined the shoot for Wearables and Stitches for the first time in anticipation of the upcoming integration of the magazines, and in response to our many readers' interest in varied decoration techniques.
Each year, the day of the shoot is always exhilarating but stressful, but this year's also was the most fun and relaxed. ASI's photographer Mark Pricskett kept the mood light by cranking the grooviest disco tracks of the era (Saturday Night Fever, anyone?). ASI intern Alexandra Steel got some good-natured ribbing for an important-but-thankless task: raking the set's shag carpet. And, I admit it, we all took turns modeling the amazing faux afro puff (made from dyed raffia) Conrad created for one of the outfits.
Check out the fun by watching our behind-the-scenes video.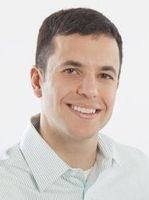 Thanks to incredible outfits provided by leading designers and industry decorators, the shoot was a joy instead of a job. But an all-day shoot with two models and nearly a dozen staffers and assistants hustling and bustling isn't a simple matter of throwing on an outfit and snapping a few pics. Thought and effort go into everything: makeup and hair, lighting and even poses. It's a mix of science and art, fueled by a hefty dose of professional intuition.
Take the laser-cut leather jacket from designer Byron Lars. Mark encouraged our model Roxanne to try some "cheesy smiles" and, boom! Smiling visions of Farrah Fawcett and Cheryl Tiegs filled our heads (as they did countless boys from that era), and we knew we had our shot.
We're unabashedly proud of the work we did, but our biggest hope is that it serves as inspiration for decorators across the industry so they're encouraged to experiment and push the limits with their creations. While these decoration techniques were used for high fashion, they're the very same tools that will allow promotional apparel to stand out from the crowd.
We're already looking ahead to an even more far-out 2016 fashion shoot – and encourage you to aim for new heights as well.
– Wearables Editor C.J. Mittica (pictured above), cmittica@asicentral.com