Connect, Learn and Marvel at Power Summit Canada
Thursday June 4, 2015 | Filed under: News About ASI
Considering that the U.S. and Canada have the largest bilateral trade relationship in the world, dealing over $2 billion in goods and services every day, it was a no-brainer for ASI to host a Canadian version of our popular Power Summit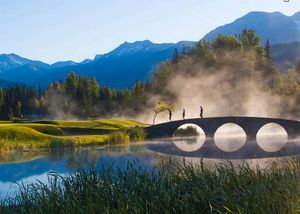 .
The issues at hand are of particular importance to us all. The Canadian marketplace is growing and the U.S. dollar is gaining strength. Canada is now the single largest foreign supplier of energy to the U.S. and the third largest holder of oil reserves after Saudi Arabia and Venezuela. Every trading day, there are millions of jobs and billions of dollars at stake.
Add it all up and it's clear there's a lot for business owners on both sides of the border to learn about and profit from.
Luckily, there's still time to join us at this year's summit – our third – June 21-23 at the gorgeous Four Seasons resort in Whistler, British Columbia. Picture a quaint European village surrounded by soaring summit glaciers for an idea of the region's beauty.
We put a lot of effort into selecting a potent mix of speakers and panelists guaranteed to challenge us into new ways of doing business. This year, I'm most excited to hear from Michael Lee, Alibaba.com's director of global marketing. Alibaba seems to make news every day – from its explosive IPO offering in 2014 to the recent opening of its newest office in Russia.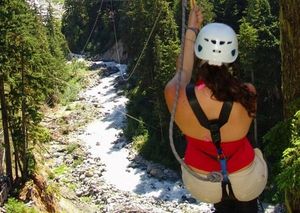 During our onstage Q&A, Lee will let us in on his global strategies while sharing his thoughts on potential changes to the promotional supply chain. If you've got a burning question for me to ask, please post it here as a comment.
There's more – lots more. Check out the website for details on the venue and a slate of speakers as diverse as Olympic skier John Smart and former British Columbia finance minister Colin Hansen. Topics we'll tackle over three days include the promos that excite Canucks fans the most, corporate merchandising, Big Data and eco apparel.
The Power Summit Canada is a stylized TED Talks for the promotional products industry – with cold Canadian beer, zip lining and golf to boot, along with exclusive reports, challenging sessions and prime networking opportunities.
For more info or to register, please contact George Murray at (215) 953-3181 or email events@asicentral.com. Click here to register directly.
I'll see you Up North!