Slow, Steady Growth
Wednesday May 7, 2014 | Filed under: Community, Research
With the U.S. reporting modest economic gains and a European recovery finally taking hold, the most recent ASI North American sales report on the promotional products industry also shows renewed reason for optimism. First quarter distributor sales were up 6.4% over Q1 2013 sales. And Q1 supplier sales grew 4.8% over Q1 2013, below the growth rate of the last two quarters, but similar to the first two quarters of 2013.
Equally as important, the Q1 2014 Counselor Confidence Index, which measures distributor health, hit 114, equaling a high last seen in 2006.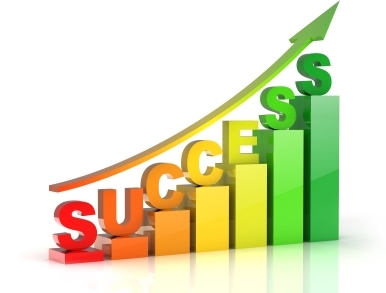 It's great to report the year is off to a strong start, with more than half of North American distributors reporting a year-over-year increase in sales and only about one in five reporting a decline.  Historically, Q2 growth numbers have declined from Q1 numbers in each of the last three years, and it'll be interesting to see if this trend continues.
On the supplier side, more than half told ASI they enjoyed a year-over-year increase (Q1 2014 vs. Q1 2013) in sales, with about 21% reporting a decline.
Nationwide, April was the best month for job growth in a while, and the unemployment rate fell to 6.3%. Wages, however, remained flat, and it doesn't look like the hoped-for hike in the federal minimum wage is going anywhere anytime soon. A new report by the Economic Policy Institute in Washington offered some pretty dire predictions: it may take the economy nine years to recoup the jobs lost during the recession, plus those needed to employ new workers during the slow recovery.
The International Monetary Fund (IMF) expects growth in Asia to remain steady at 5.4% this year. Last year, the region – home to 60% of the world's population – grew 5.2%. I just returned from a long trip to China and Hong Kong, where ASI has a half dozen independent reps working to sell SGR memberships and marketing and to help manufacturers there connect with North American suppliers. In the spirit of the ongoing fusion of the global economy, ASI also has one rep working in India reporting contacts who are very interested in ASI suppliers and services.
While things are finally picking up in Europe, according to Reuters, numerous factors could still affect the economy, including ever-broiling tensions with Russia, a prolonged period of low inflation and an unwillingness by European member governments to continue reforms. On the good news front, deficits are down, investment is up and, although unemployment remains around 10%, more Europeans are finding jobs.
What's happening in your neck of the woods? Let me know by posting a comment or e-mailing me here. I'm also on Twitter and LinkedIn.