Into the Future
Wednesday September 17, 2014 | Filed under: Community, Member Benefits, Members, News About ASI, Research, Using Ad Specialties
A major theme of this year's U.S. Power Summit was helping prepare the promotional products industry for the future. The keynote speaker, Forbes publisher Rich Karlgaard, advised business leaders committed to growth to hire more people who can deliver different solutions to the organization, while futurist John Smart encouraged companies to invest in e-commerce and mobile platforms.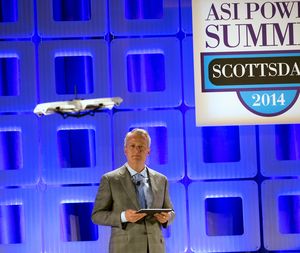 And since suppliers and distributors must be prepared to meet the ever-growing demand for faster service and order processing, we also invited industry experts to discuss the "need for speed" during a session highlighted by an actual drone demo. While flying drones (pictured, right) are really cool, our bigger point in bringing them to the power summit was to get industry people to start thinking about ways they can be utilized in in areas like warehouse inventory and Amazon-like delivery.
This year, the 2014 ASI® Power Summit in Scottsdale, Arizona, attracted about 200 of the most influential distributors, suppliers and decorators in the industry. From the early feedback I've gotten, everyone enjoyed the superior content and business discussions, which were helped along during fun activities like golf and a visit to a nearby ranch for lassoing and skeet shooting. The fine scotch helped too, I'm sure.
Click here for Facebook photos of the action.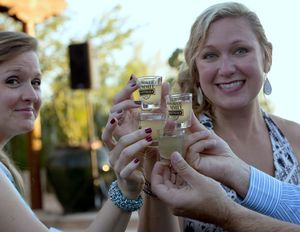 We packed a lot into three days. During my Q&A with alphabroder CEO Norman Hullinger, we even broke some news about his plans to double the size of the company in the next five years – and for sales to hit $1.6 billion. In 2013, the number-one supplier on the Counselor® Top 40 list posted sales of $697 million.
Future growth for alphabroder will come from acquisitions and organic growth, especially growth in ad specialty distributorships. But the really big news from alphabroder concerned expanding beyond apparel to a line of hard goods – an expansion that will likely come about through acquisitions as well as internally.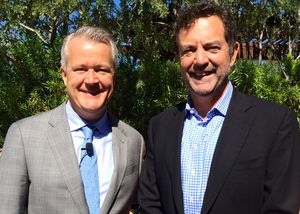 Throughout the power summit, ASI's editorial staffers provided full coverage of happenings along with video interviews from all major presentations. To read more:

When I say we packed a lot into this year's U.S. Power Summit, I mean we packed a lot into this gathering. We also released the names of the industry's most powerful people with the 2014 Counselor Power 50 list. Click here to read our press release with more detail and click here for the full list, topped by Marty Lott and Jeremy Lott of SanMar.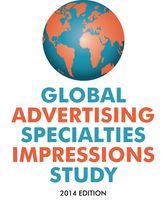 Finally, we also released the 2014 Global Advertising Impressions Study, a cost analysis of promotional products versus other advertising media. For the study, our research team conducted thousands of in-person interviews with businesspeople and students in key cities across North America, Canada, Europe and Australia. This year's data updates prior years' reports by expanding interviews into two cities in Mexico (Monterrey and Mexico City) and several additional mid-major markets: Tampa, Charlotte, Minneapolis, Denver and San Diego.
Ultimately, the comprehensive study provides buyers and sellers of promo products with powerful data to convince clients worldwide that ad specialties can increase sales and brand exposure.
Click here to watch an awesome YouTube video on the study results and here to read the study in its entirety.
If you were at the Power Summit, thanks for joining us! I'd love to know what you thought – and any suggestions you may have for next year's event, which we're already planning at the St. Regis Monarch Beach Resort in Dana Point, CA in November 2015 (www.asicentral.com/psreg).
Please feel free to post a comment or email me here. I'm also on Twitter and LinkedIn.