Give Big or Go Home
Monday November 17, 2014 | Filed under: Members, News About ASI, Using Ad Specialties
The results of ASI's just-released corporate gift-giving survey show six in 10 companies plan on thanking clients and employees with holiday gifts this year. What's most surprising to me is that the number isn't 10 in 10. Smart business owners know the best way to keep clients coming back – or to court new business – is to show appreciation.
Gifts don't have to be extravagant, but according to Advantages magazine annual "Gift Guide," gifts that are thoughtful, cool, unique or useful will provide the greatest ROI.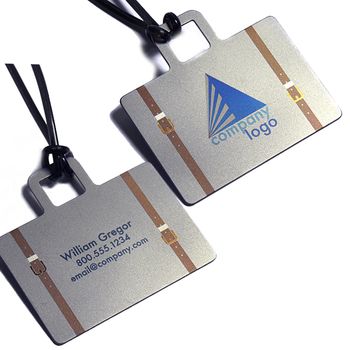 While I admit I lingered over the celebrity robotic avatar offered in the Hammacher Schlemmer catalog (asi/59444) for a mere $345,000, a more reasonable choice for clients might be titanium luggage tags from Eddystone Designs (asi/51666). They're terrific – indestructible, color laser-printed and shimmery to boot. I expect to own mine forever.
According to our survey, the main goal of giving gifts to customers is to express appreciation and develop relationships, as well as to generate good will and increase company awareness. I know whether I receive a Swiss chocolate tower, etched bottle of wine or a bacon-scented iPhone alarm clock this year, I'll remember the giver for months, if not years – especially if it's logoed. After all, phenomenal advertiser recall is what promotional products are all about.
For 2014, survey respondents told us that when choosing a gift, they consider an item's attractiveness, durability and usefulness above all else. This year, nothing says "useful" like an imprinted power charger – a high-tech item that's riding the rage wave. Give it to clients and they'll carry it everywhere they go, from home to office to airport lounge.
Sure, you might consider giving a few top clients a case of lobsters or a branded (and memorable) Adirondack chair from AAA Innovations (asi/30023). But our survey results show most companies plan to spend an average of $43 per customer or prospective customer, with food/beverages, desk accessories, writing instruments and calendars topping the list.
When it comes to rewarding employees, most companies are spending about $50 per worker, with gift cards, food/beverages, apparel and cash bonuses as the most popular choices. Here at ASI, we thank each of our full-time employees with a check at our annual holiday party. You might consider a high-quality optical crystal slanted block clocks from Best Deal Awards (asi/47791).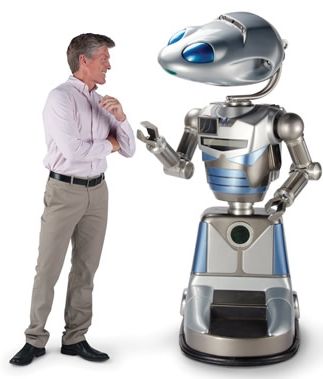 If you're still unsure what to give, or what to suggest to clients planning their holiday orders, here are a few tips culled from the pages of ASI's magazines:
Don't overlook packaging. There are all kinds of custom options available from suppliers, from playful to sophisticated. Plus, even though food and beverages go quick, if they're packaged in a nice basket, bowl or imprinted wine carrier, it'll be front and center all year along.
Remember the branding. This year, according to our survey, 68% of corporate gifts will sport a company logo.
Give the gift some real thought. One client raved to Advantages about receiving a custom pink superhero cape imprinted with her company logo, which made her feel like Wonder Woman. Another company gave employees a custom skateboard designed by the agency's own creative team to symbolize their company's "ride into the future."
If it's a client who loves quality, consider artisan items made with glass, fabric or leather, which can all be personalized.
Consider reliable standards like calendars. Triumph by BIC Graphic say that while some may consider calendars "old fashioned," 74% of recipients remember the name of the advertiser who gave them a calendar and a whopping 75% of all households still rely on colorful kitchen calendars.
The bottom line is that people love gifts. When we asked survey respondents about the best corporate gift they ever received, answers ranged from days off, gift cards and a donation made to the recipient's favorite charity all the way to fishing rods, Cincinnati Reds tickets in the corporate suite, blown glass insulated beer glasses and a weekend stay at a resort – with babysitting included.

Finally, even though December is the biggest gift-giving month of the year, you could set yourself apart from the crowd by sending your gifts out on, say, Penguin Awareness Day on January 20.

Let me know your gift-giving plans by posting a comment or emailing me here. I'm also on Twitter and LinkedIn.