Distributor Sales Hit Record High
Friday January 31, 2014 | Filed under: Members, News About ASI
The U.S. economy is on track to enjoy its best performance since the dark days of the 2008 recession and, I'm happy to report, the promotional products industry is doing even better. ASI just released its latest distributor sales report showing 2013 is going down in the books as the biggest sales year ever, surpassing $20 billion for the first time.
Coming off 16 straight quarters of growth, this news is cause for celebration. It also presents a prime opportunity. Take advantage of the latest technology to save time and boost efficiency. Hire more sales reps (especially those who reflect our increasingly diverse country). Attend conferences to learn the latest sales strategies.
And, if you're moving into new global markets, learn the lingo – or hire someone who does – and check out PromoAlliance, an international alliance between ASI, Sourcing City and PSI that identifies and introduce best practices and market development concepts benefiting the U.S., U.K. and European markets. Click here for more info.
The best entrepreneurs are like sharks – they need to keep moving ever forward, or their businesses will shrivel and die.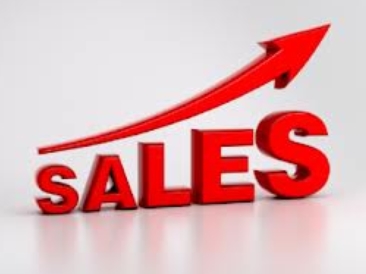 The U.S. GDP expanded 3.1% in 2013's fourth quarter. ASI's data shows distributors grew sales by nearly twice that rate, or 5.7%. Meanwhile, the Counselor Confidence Index – a tool that measures distributor health and optimism – improved to 113.2 in the fourth quarter, reaching its highest point since being introduced a year ago.
Other highlights from ASI's latest sales report include:
In 2013, 86% of larger distributors (more than $5 million in annual revenues) reported an increase in sales.
68% of all firms – regardless of size – reported gains.
In Q4, 54% of surveyed distributors improved revenues over the same period in 2012, with larger firms again making the biggest sales jump.
The 5.7% Q4 increase is the best quarterly sales gain since Q1 of 2013 as firms closed the year strong.
Economists are betting the momentum from the second half of 2013 will continue through 2014. According to a recent Counselor Promogram report, distributors also have high expectations. ASI data shows 74% of distributors anticipate an increase in sales this year, while only 4.5% of distributor firms are expecting a drop in revenues.

"Our overall experience is that we saw growth greater than the industry average," Jo-an Lantz, executive vice president of Top 40 distributor Geiger (asi/202900), told Counselor. "We anticipate another great sales year in 2014. The industry will have another growth year, and we are expecting the same."

How did your company fare in 2013 – and what's your outlook for 2014? Let me know by posting a comment or e-mailing me here. I'm also on Twitter, LinkedIn and YouTube.