Creativity in California
Monday March 24, 2014 | Filed under: ASI Shows, Community, News About ASI
ASI Long Beach in California runs through Thursday at the Long Beach Convention Center. This year's keynote speaker is Eric Wahl, aka the "Warhol of Wall Street," a former suit who now believes creativity is the key to unlocking success.
Author of a best-selling business book, Wahl is a provocateur with a purpose and promises to help participants tap their inner inventiveness. Afterward, he'll give away the painting he'll create during the "Erik Wahl Experience."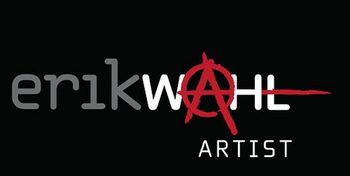 For all vital info on ASI Long Beach, download our free mobile app, which allows you to track all the happenings 24/7 (search "ASI Long Beach" in your app store). You can also get continual updates from ASI staffers on Twitter, www.asicentral.com and the show's Facebook page.
Education featured a free lunch session, "Sales Success Made Simple: Manage Your Time and Achieve Your Goals," followed by sales, marketing and social media sessions.
At each show this year, Joe Haley conducts a live version of his popular "Joe Show" featuring suppliers' hottest products, so be sure to catch it next show you attend.
We're coming up fast on ASI New York (April 3-4) and then before we know it we'll be preparing for Chicago (July 15-17). To learn more about exhibiting or sponsorship opportunities for 2014, contact sales VP Karen DiTomasso at kditomasso@asicentral.com
P.S. If you missed Wahl's ASI Radio interview on Tuesday, or any of our interviews, you can always click on previous shows in our archives at www.asicentral.com/radio