Sustain the Growth
Monday February 4, 2013 | Filed under: News About ASI, Research
ASI's latest research analysis shows total 2012 distributor sales rose 5.2% to $19.4 billion. To put it into perspective, the promotional products industry grew last year at over twice the rate of the overall U.S. economy.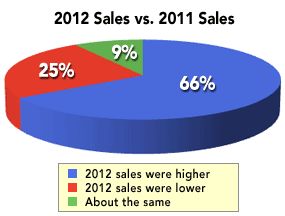 While that's certainly good news, it's tempered by the fact that 2012 was a Presidential election year, a once-every-four-years economic jolt our industry gets from super-sized sales of federal, state and local election-related promo products. We're estimating that about half of 2012's growth was due to sales of items like campaign buttons, yard signs, postcards and the like.
If we're to sustain such growth – which, by our estimate, has now continued through 12 straight quarters – we've certainly got our work cut out for us. Luckily, promo products can be an easy sell, owing to their well-documented ROI. Pitched right, new clients and prospects should be suitably dazzled by ASI's most recent Global Advertising Specialties Impressions Study, showing promo products consistently rank among the most influential, enduring and cost-effective ad mediums available.
We've made it easy to understand and circulate the global study, available on ASI's website along with colorful, at-a-glance infographics highlighting major products groups and some very impressive stats gathered worldwide by a team of ASI researchers. Click here to access.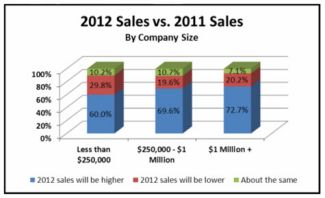 In addition, ASI® recently launched a free end-buyer educational website distributors can brand with their own company info and quickly e-mail to prospects and buyers to help excite and educate them about the use and cost-effectiveness of ad specialties.
Click here to take a look at ASI's End-Buyer Website.
The bottom line is that with a minimum of effort, by arming themselves with this data any distributor member can go on any sales call loaded for bear and ready to sell.
For more on our most recent sales analysis, check out the entire report here and read the press release here. And help spread this positive news about our industry by posting and circulating the ASI report.
And let me know what plans you have to make 2013 your most lucrative year ever by posting a comment or e-mailing me here. I'm also on Twitter, LinkedIn and YouTube.