Power Summit's Got Game
Monday August 19, 2013 | Filed under: Community, News About ASI
It's a no-brainer that Korean superstar Psy and his "Gangnam Style" video is now the most-watched YouTube video, with 1.7 billion views. What's more interesting to me are sensations like speed demon videographer Devin Graham, whose videos now boast a combined 200 billion views.
In a unique marketing twist, Devin recently partnered with Ford to show off its latest high-performance hot hatch. First, check out the stunts he pulled off with the Ford Focus ST, a mountain and a group of pro long boarders. Then, consider what a video master like Devin can show your company about capitalizing on the viral video craze. It's all about taking your brand for a new ride. Not only does Ford get to look cool to Generation Next, thanks to Devin they get to show off their hottest product to nearly a half-million eyeballs.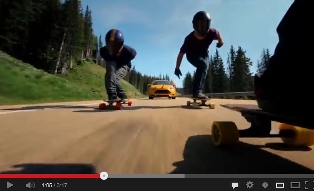 Such ingenuity is exactly why we picked Devin (@devinsupertramp) as one of our featured speakers for the 2013 ASI Power Summit, coming up fast September 15-17. Where else can you careen down challenging mountain bike trails sporting a GoPro camera like Devin and get a briefcase full of great tips on motivating employees to the max from New York Times bestselling author Adrian Gostick? Just don't try both at the same time!
ASI's annual Power Summit, where the best minds in our industry meet for three days of brainstorming, networking and superior learning, is happening at the Montage Deer Valley Resort in Park City, Utah. But act fast to qualify for a special discount of $300 off registration. Visit the 2013 Power Summit website, where you can register and browse the agenda, the speakers and their hard-hitting topics as well as the numerous recreational opportunities in Park City and beyond.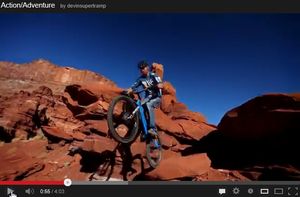 Other benefits of attending include a first look at the expanded, 2013 Global Advertising Specialties Impressions Study, the 3rd annual Marketing Smackdown (a real-time showdown with top distributors picked by the audience), a slate of panels and top-drawer speakers like Bruce Money, a Harvard MBA and consultant for Nissan and CSX, with a topic that should be on everyone's front burner: our changing demographics.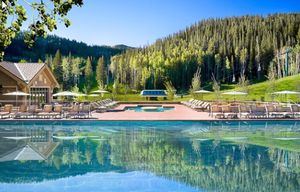 If you have any questions, email powersummit@email.asicentral.com or email me here.
Come for the summit, then take a few days to explore Utah's vacation paradise, which boasts dramatic mountain vistas, wondrous rock formations, a unique Western culture and even Robert Redford's Sundance Institute. If you want to shake it up, you can bike, hike, fly in a hot air balloon, ride a roller coaster and go white water rafting. Or, you can just kick back and relax in a hot tub.
Make sure you check out Devin's view on Utah, in a video featuring pro trail bike rider Jeremy VanSchoonhoven, a finalist on "America's Got Talent," riding killer rocks in Maob, named one of America's best adventure towns by National Geographic.
So what do you say? Power riding at the Power Summit? Move over, Psy. Here we come!