Orlando, Here We Come
Thursday January 3, 2013 | Filed under: ASI Shows, Community, Members, News About ASI
ASI is kicking off the 2013 show season in a big way, with a major event in Orlando featuring expanded education, a newly redesigned show floor, three specialized pavilions, two networking receptions and a Gala Celebration at Universal CityWalk.
In addition, we're celebrating the recent 80th birthday of ASI Chairman Norman Cohn, starting with a party held in his honor Saturday night. The only thing Norman asked is we throw a party, "where people will have fun and be glad they came." A larger celebration with a birthday cake will be held Monday 4-4:30 p.m. during the Closing Celebration, featuring the Passport to Winnings drawing.
We'll get down to the serious business of the economy Monday morning – with a keynote by Forbes Media Chairman Steve Forbes (co-sponsored by Pepco Poms, asi/77280, and Showdown Displays, asi/87188.) I'm sure Forbes will have some pretty firm opinions on how the last-minute, New Year's legislation will impact small business tax incentives of particular interest to so many of our members.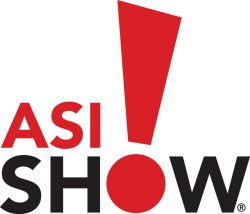 ASI Orlando takes place Saturday, Sunday and Monday at the Orange County Convention Center, an enormous complex owned and operated by Orange County government and located in the heart of the area's tourism district. Thanks to its many conveniences, it's a great place to host a show.
This year, anyone attending ASI shows will enjoy an expanded slate of ASI Education classes, including a new series of seminars for owners.
Of course, all education sessions are eligible for credits toward BASI (Bachelor of Advertising Specialty Information) and MASI (Master of Advertising Specialty Information) certification. In Orlando, our newest graduates of the free ASI Certification Program will be honored at a special reception and on-stage pinning ceremony before the Forbes keynote.
We're especially looking forward to the leading companies launching their 2013 sales season with meetings at The ASI Show™Orlando, including Brown & Bigelow (asi/148500), The Vernon Company (asi/351700), AIA Corporation (asi/109480) and Geiger (asi/202900).
Finally, on Sunday, we'll honor 270 of the industry's top-performing suppliers as well as the 2013 Supplier of the Year at the annual Counselor Distributor Choice Awards.
Be sure to check www.asicentral.com for complete coverage of the show, including blogs and videos.
If all that wasn't enough, I'm personally looking forward to leaving behind the N.J. cold for  Florida temps in the 70s!
And if you haven't registered already, upcoming 2013 ASI Shows are Dallas (February 6-8), Long Beach (March 22-24), New York (May 8-9) and Chicago (July 16-18). To learn more about exhibiting or sponsorship opportunities for 2013, contact Karen DiTomasso, vice president of sales, at kditomasso@asicentral.com.
If you're in Orlando, please let me know what you think of the show's new features by posting a comment or e-mailing me here. I'm also on Twitter, LinkedIn and YouTube.