Off and Running in Orlando
Saturday January 5, 2013 | Filed under: ASI Shows, Members, News About ASI
ASI kicked off the first show of 2013 with something familiar – an opening seminar detailing how to get the most of your trade show experience – and something new: me at the helm. I stood in for ASI Vice-Chairman Matthew Cohn after his plane was delayed and had a terrific time greeting the 230+ gathered for a quick intro to ASI Orlando.
The response tells me everyone with us in Florida is eager to hit the ground running. Personally, I'm more excited about the 2013 show season than I've been in years.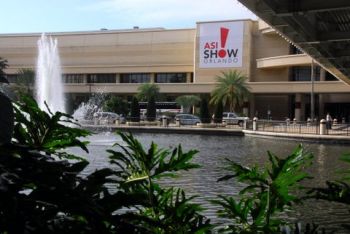 My best advice is to make the most out of your time on the show floor. One way is to spend as much quality time as possible in each supplier's booth, talking to them about your sales challenges and getting some new ideas on the best ways to sell their products. In short, don't just scan and go. Look, learn and listen.
And if you see a really terrific booth, with innovative signage, an interesting design, etc., vote for it by texting the booth number to 22333 – it's free.
Please also make sure you fill out the feedback forms after each class as we really want to know what worked and what didn't so we can further improve your trade show experience. And always take home or download your show directory (mobile app: www.asishow.com/orlando) as it's an information-packed resource you can refer to throughout the year.
I've already said hello to a ton of people and I encourage all of you to do the same, whether it's at one of our receptions or events, walking the show floor or stopping by one of three Happy Hours sponsored by Broder, Logomark and Impact Advertising in booths #1501, #801 and #525. When I opened the floor to questions after my talk, the first question was "What are those booth numbers again?" I guess there's no better way to draw a crowd than free beer!
As always I want to know your impressions so if you're in Orlando, post a comment or e-mail me here. I'm also on Twitter, LinkedIn and YouTube.
Here's to a great new year – and an amazing show.